Happy Meatless Monday!!! I hope your holiday weekend included a delicious BBQ, fireworks, and FUN with friends and family!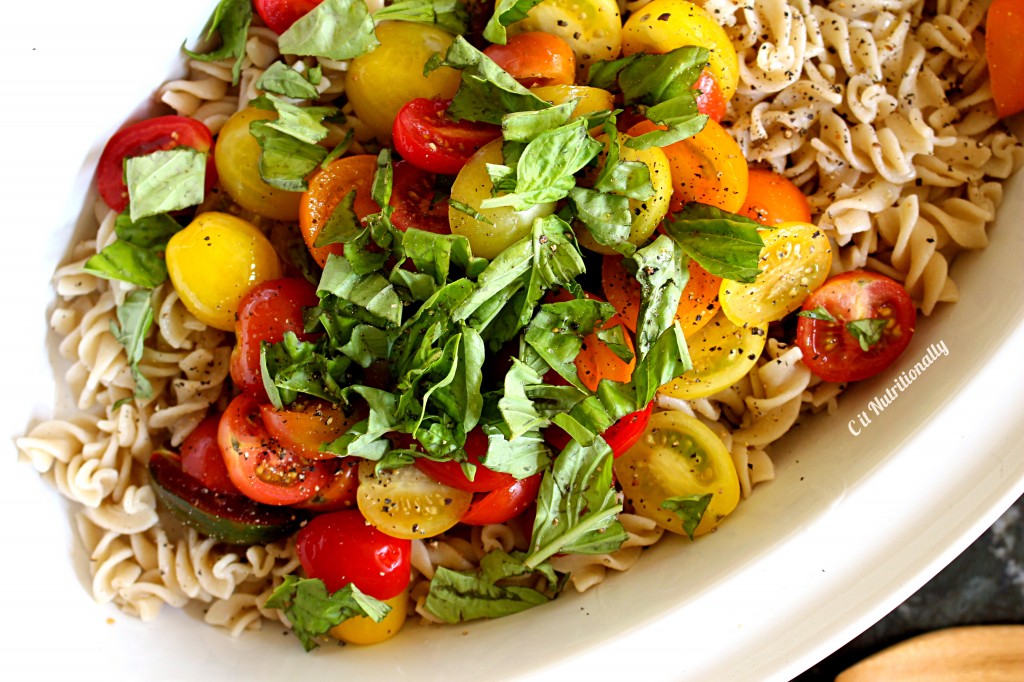 Today, I'm sharing a simple summer recipe from The New Greenmarket Cookbook AND giving you the chance to WIN a copy of this beautiful and delicious book! 
Now that's how you turn around a MONDAY! 
I don't know about you, but I think there's something special and nostalgic about using an actual cookbook in the kitchen. Yes, you can find recipes on the internet (Hello! Bloggers like me provide tasty recipes every day!), but I think cooking with a ream of paper that tells a story of accumulating experience is the best way to refine your craft…or learn something new!
So when I was approached by the masterminds behind The New Greenmarket Cookbook asking if I could share a scrumptious summer recipe and offer my loyal readers a chance to WIN a copy, I jumped at the chance!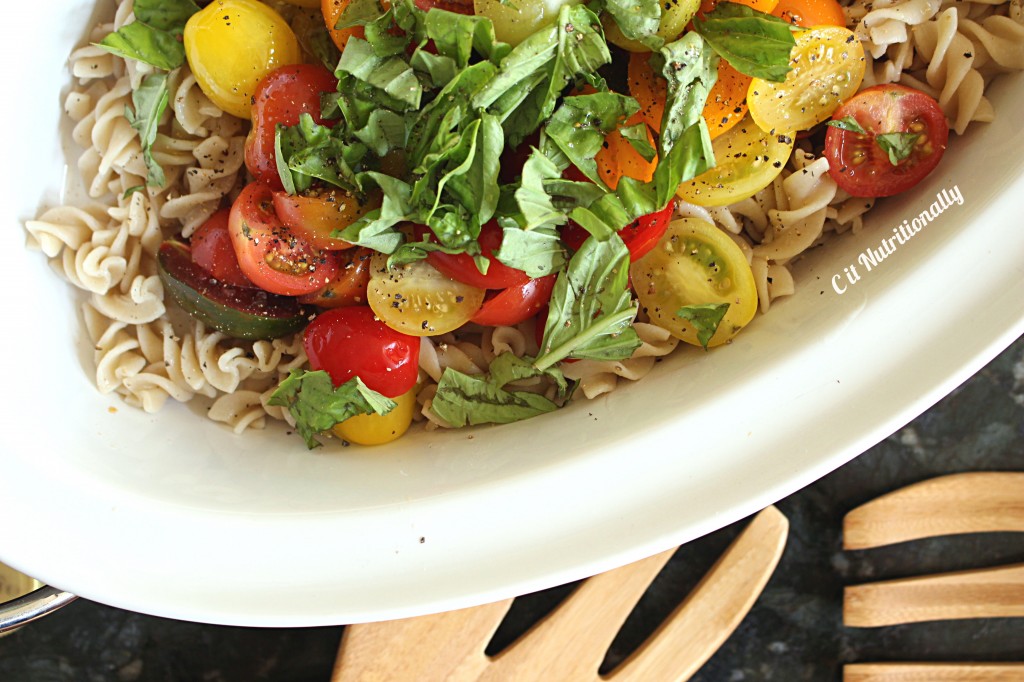 Chefs at some of the most renowned New York City restaurants use the freshest ingredients from the Greenmarkets. Here's what Michael Anthony, the executive chef at Gramercy Tavern says…
"The Greenmarket provides our restaurant and neighbors with the best variety of delicious, nutritious and beautiful ingredients; the dishes we create are often inspired by walks through the market. It is one of our most precious resources in New York City."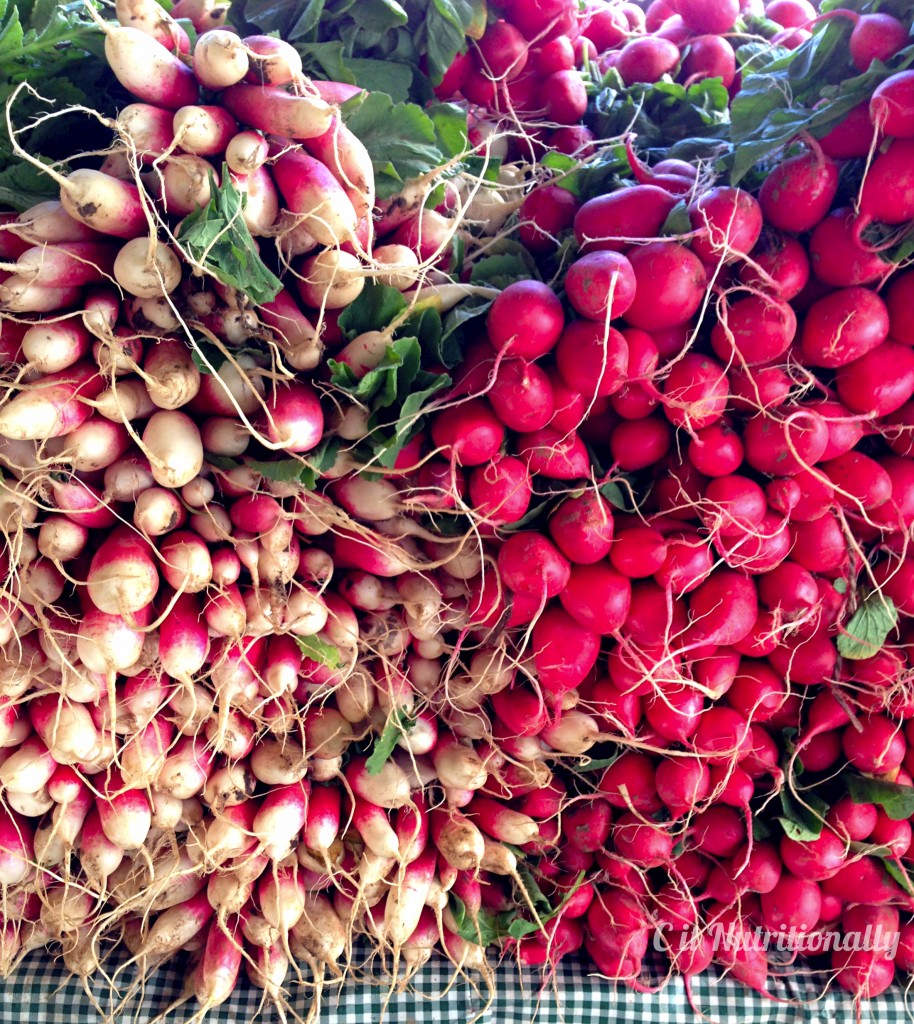 This magnificent book is divided by seasons, so you're guided to use the freshest ingredients year-round! In between the inspiring stories of the farmers behind the Greenmarkets, you'll find recipes that highlight what you want to eat NOW!
I don't know what you'll try first! 
Maybe the Lamb Burgers with Tzatziki and Arugula? These Middle Eastern flavors sound dinner party perfect!
Or Purslane-Peach Salad With Feta and Pickled Red Onions?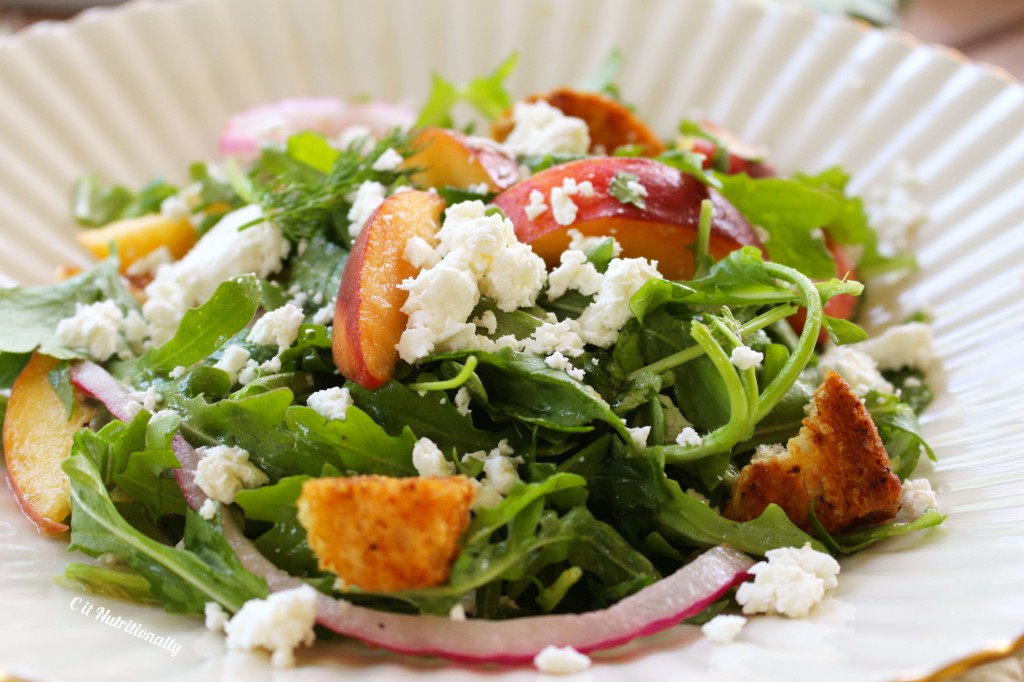 [I tried this one — It was the perfect combination of juicy summer peaches with the tanginess of purslane — typically a weed —  but now widely used as a favorite green in restaurants. With the flavorful picked red onions, crunchy homemade croutons, and zesty feta crumbled on top, this salad marries pungent sweet and bitter flavors. This is definitely a keeper…go get the book and make it now!!!]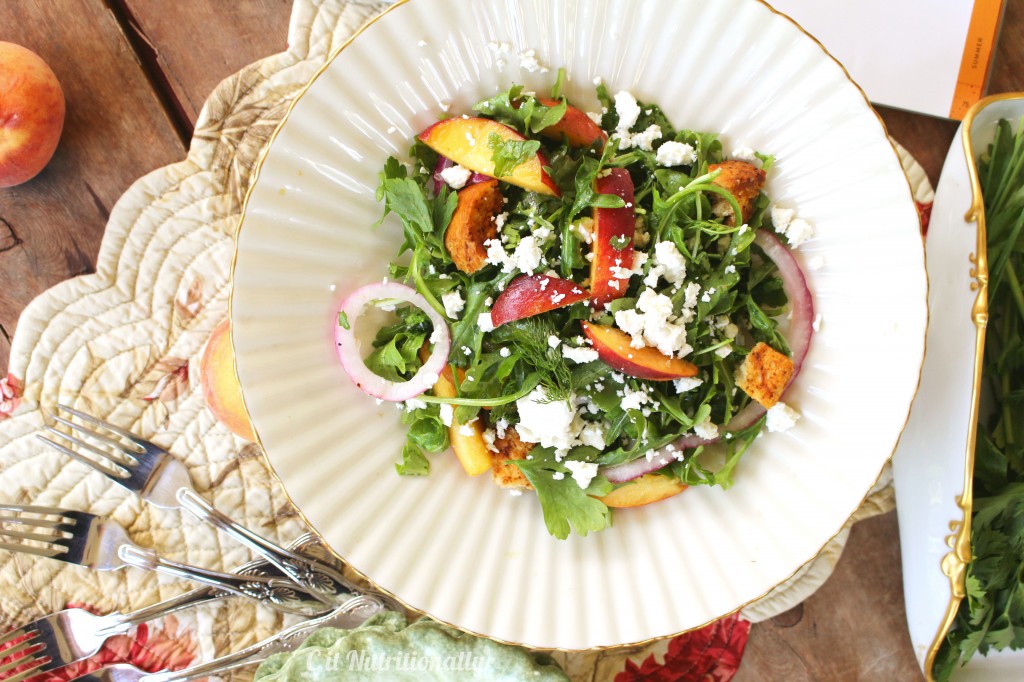 Or maybe, it will be the Summer Pasta with Sungold Tomatoes?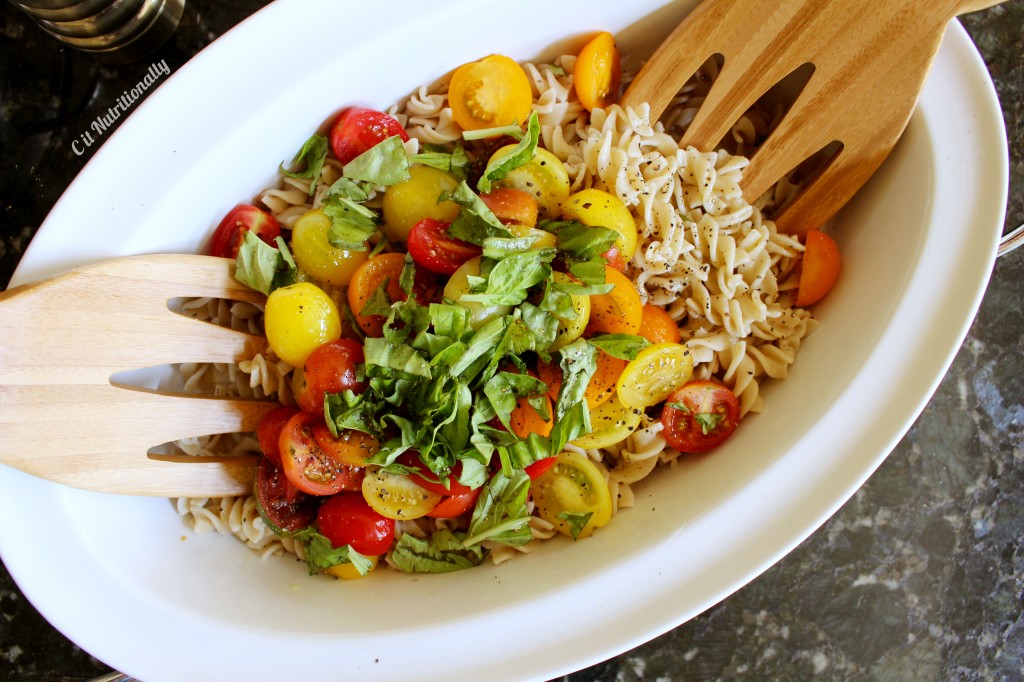 This delectable summer pasta salad contains this season's BEST…
SUNGOLD TOMATOES!!!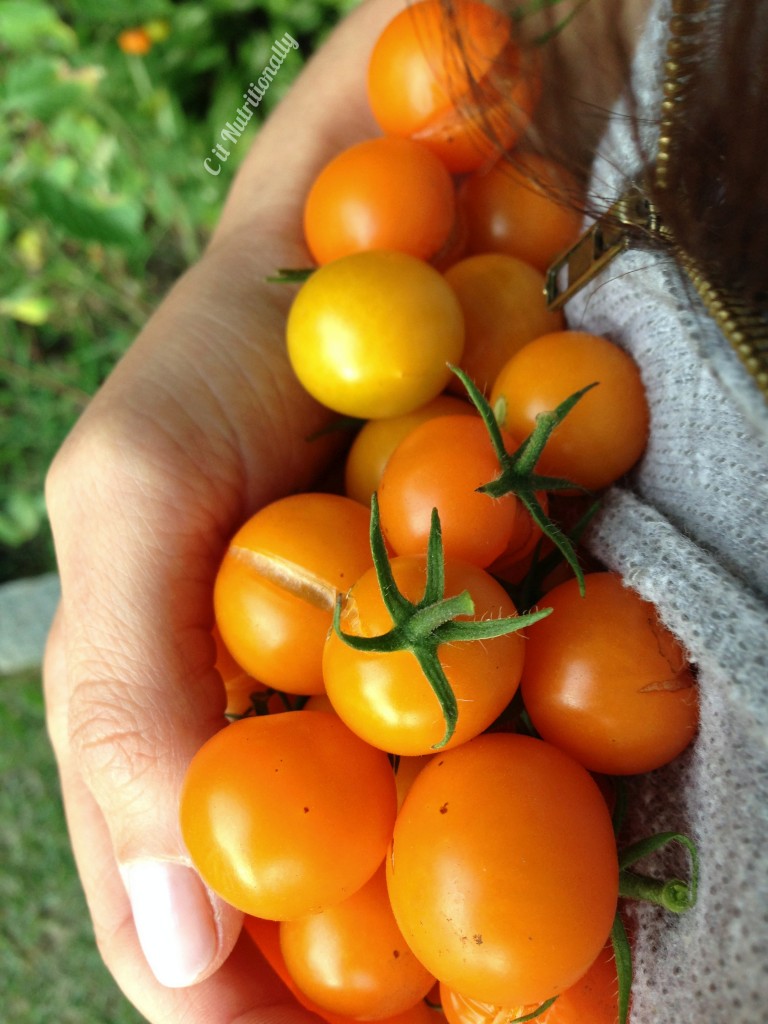 An incredible combination of al dente pasta cooked to just the right bite, sweet and juicy sungold tomatoes, fresh summer basil from your local farmers market, dressed impeccably with quality olive oil and salt and pepper, this effortless pasta dish is quintessential summer.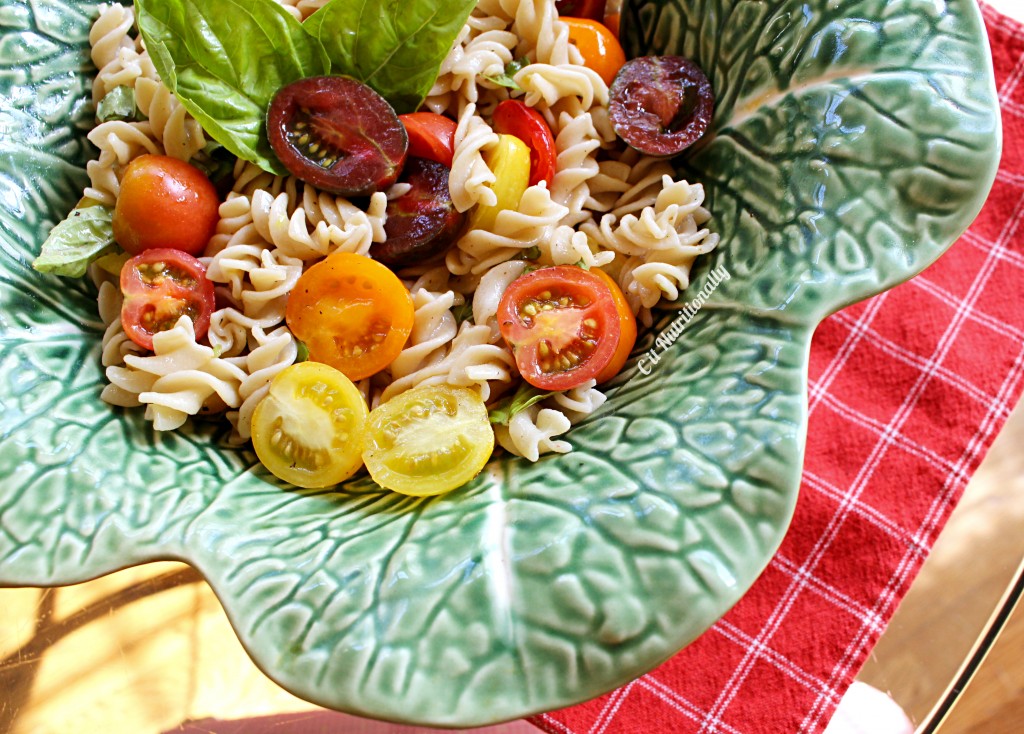 Perfect for hot and humid summer nights because this dish barely requires any cooking, but simple assembly instead (bonus!)! I opted to use gluten-free brown rice and quinoa pasta from Trader Joes (with *5* grams of protein per serving), but any short and sturdy fusilli-like pasta will do. Be sure to use heavily salted water and cook for just 7-9 minutes.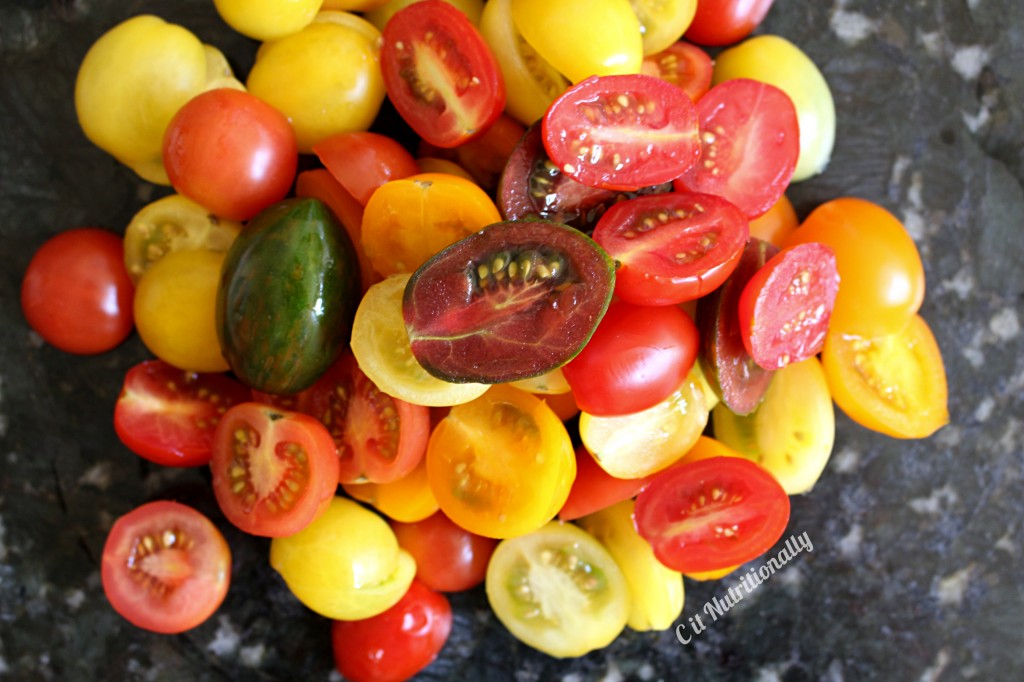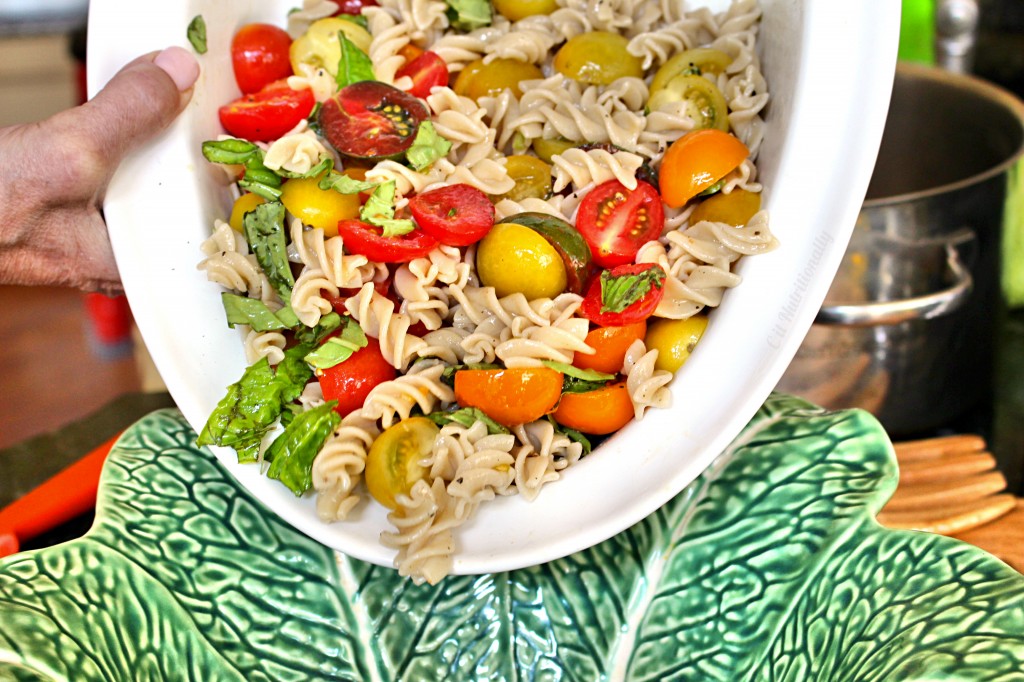 Fresh basil is one of summer's finest treats! Tangy and fragrant, this herb makes this recipe (with zero added calories!). Combined with the tomatoes, superior olive oil, and topped with a pungent sprinkling of parmesan or mozzarella cheese…your taste buds will keep asking for more! Let this dish take center stage at your next BBQ or weeknight dinner.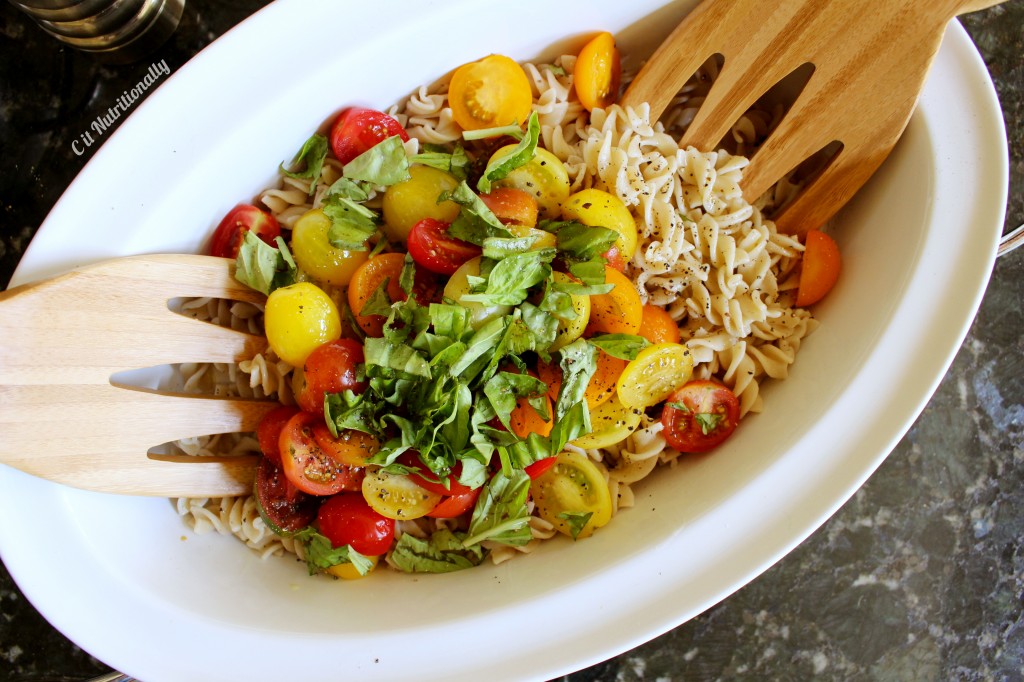 Summer Pasta with Sungold Tomatoes
Recipe Type
:
Pasta, Salad, Dinner
Cuisine:
Italian-tyle, Farm-to-table
Author:
Prep time:
Cook time:
Total time:
Perfectly cooked al dente pasta plus fresh basil this season's best sungold tomatoes and superior olive oil…your taste buds will keep asking for more!
Ingredients
8 ounces fusilli or other short, sturdy pasta
3 tbsp extra virgin olive oil
2 pints perfectly ripe sungold cherry tomatoes, halved
¼ cup roughly chopped basil leaves
Freshly ground black pepper
Kosher salt
Fresh mozzarella or grated parmigiano-reggiano (optional)
Instructions
Bring a large pot of salted water to a boil and cook the pasta according to package directions, just until al dente. Drain the pasta in a colander, then run under cold water until chilled. Drain well and transfer to a large bowl.
Add the olive oil, tomatoes, and basil, and toss to combine. Season to taste with salt and black pepper. Garnish with cubes of mozzarella or grated Parmigiano-Reggiano, if desired.
Recipe is from The New Greenmarket Cookbook by Gabrielle Langholtz and GrowNYC. Reprinted with permission from Da Capo Lifelong, © 2014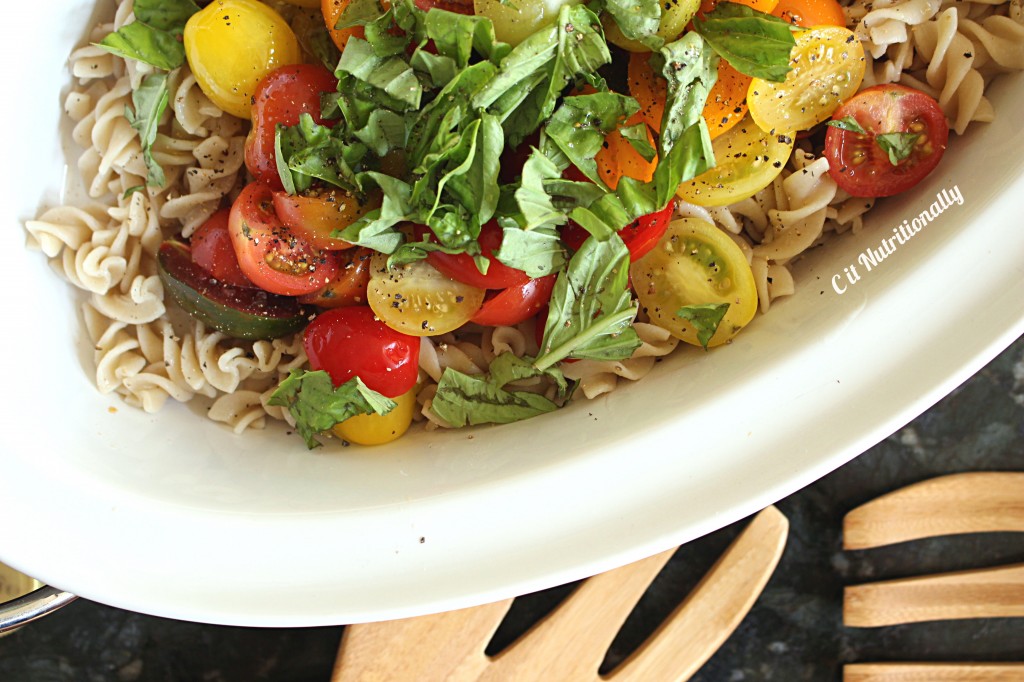 ***
How To Enter:
**Giveaway is now CLOSED!**
The first and only mandatory entry option is to leave a comment on this post telling me your favorite summer farmers market find!
For additional entries, "like" my Facebook page, C it Nutritionally, and tweet about your entry with a link to this page (be sure to tag me in your tweet, @ChelsAmer)!
*Giveaway ends next SUNDAY 7/13/2014 at 12 PM EST!
**Entries are limited to U.S. & Canadian residents only.
*Winner will be emailed and have 48 hours to respond or a new winner will be selected!
Good luck

P.S. — If you cook this recipe, or any of my recipes, be sure to tag @CitNutritionally on Instagram!!!