One of my all-time favorite recipes…my mom's applesauce, healthified!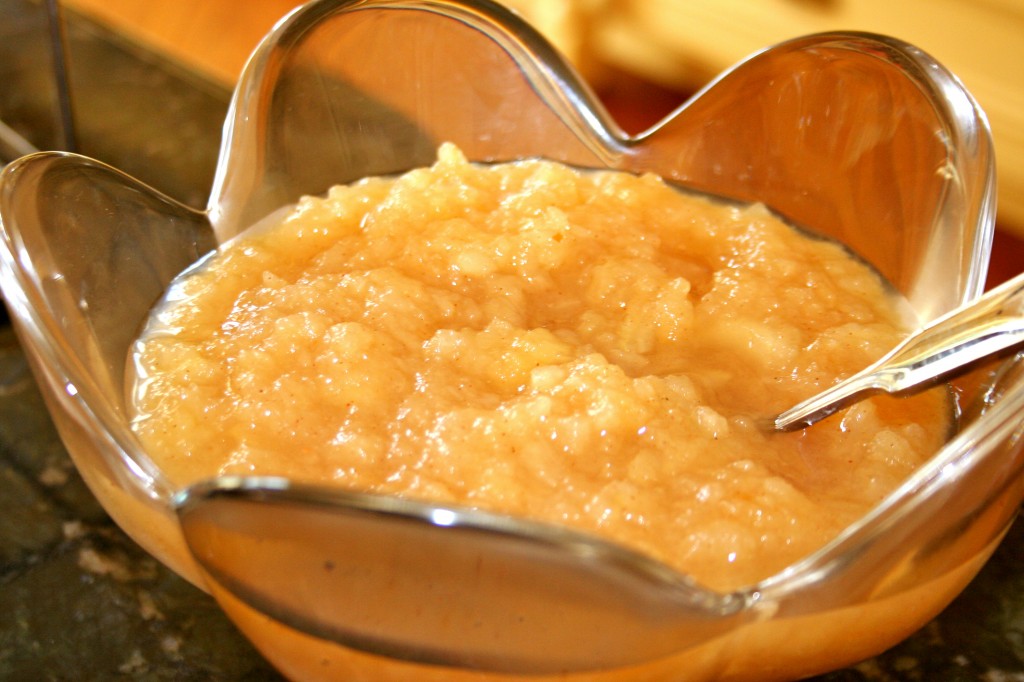 Growing up, I considered applesauce a condiment. Ketchup…mustard…APPLESAUCE! And I didn't discriminate…all varieties were Chelsey-approved — strawberry, cinnamon, sweetened, or unsweetened…but my absolute FAVORITE was (and still is) my mom's recipe. As soon as fall rolled around, we'd hop in the car, head to the orchards, and come home with BARRELS of APPLES!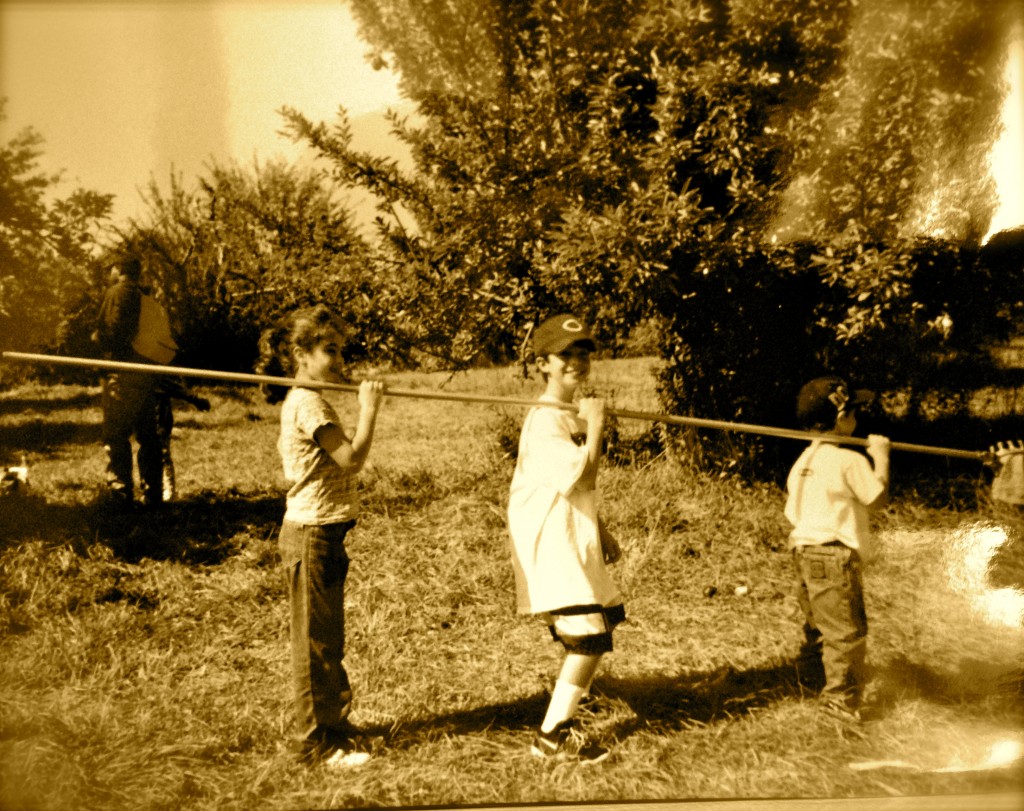 A few hours after returning home, fall scents would waft into my room — especially cinnamon and cloves! I'd fly down the stairs, skip the apple pie and opt for a bowl of chunky homemade apple-licious sauce. I would, and still can, slurp down a huge bowlful any time!Amidst the PEAK of apple season, it's the perfect time to pick up a variety apples and make your house embody the essence of fall!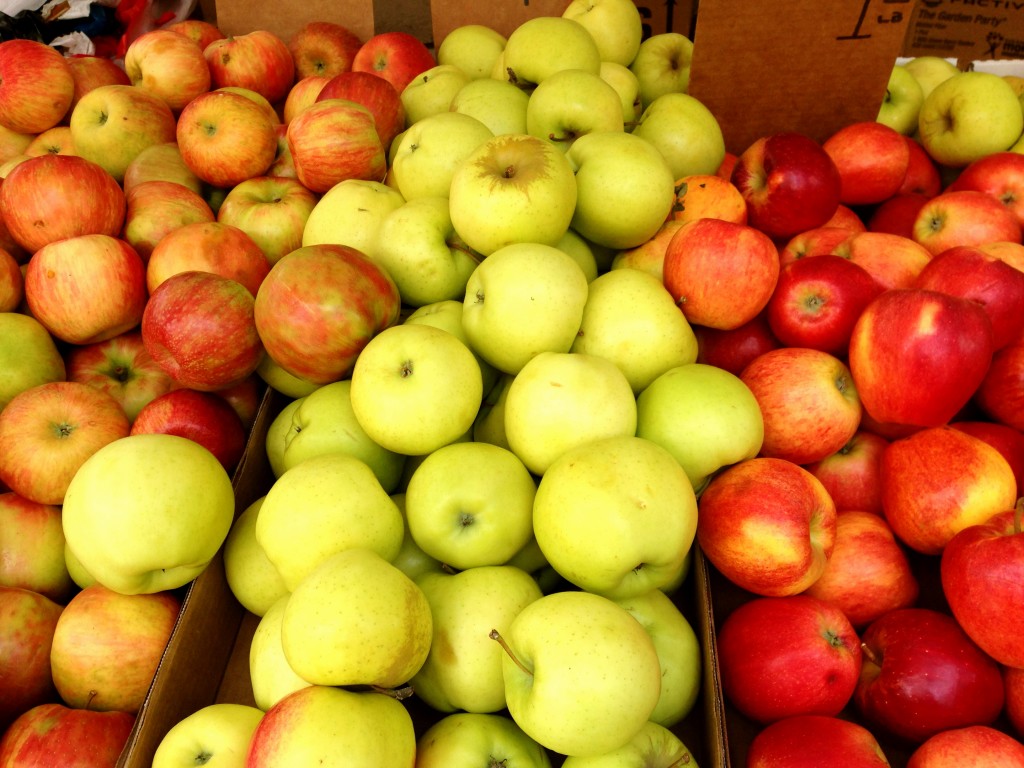 Nutritiously speaking, we've heard that an apple a day keeps the doctor away, but why is that exactly?
A medium fruit provides 95 calories, less than 0.5g fat, 4g fiber, 18.6g natural sugar, and 0.5g protein.

Remember, the FIBER will offset a spike in blood sugar (from the natural sugars in the fruit) & keep you full!

High ANTIOXIDANT content fights free radicals and inflammation, protecting your body from harm.
Decreases FAT in your blood. The soluble fiber binds with fat, reducing your cholesterol and triglycerides…double win!
Rich in polyphenols, like QUERCETIN, a pigment in apples that has been shown to help regulate blood sugar and strengthen your immune system.
Ward off type 2 diabetes. In one study, women who ate an apple a day were 28% LESS likely to develop type 2 diabetes, mostly because of their high soluble fiber content.
It's the perfect grab-and-go snack for your busy life. Try pairing an apple with some protein and healthy fat to keep you fuller longer.
So now that you know the health benefits of apples, let's make some APPLESAUCE!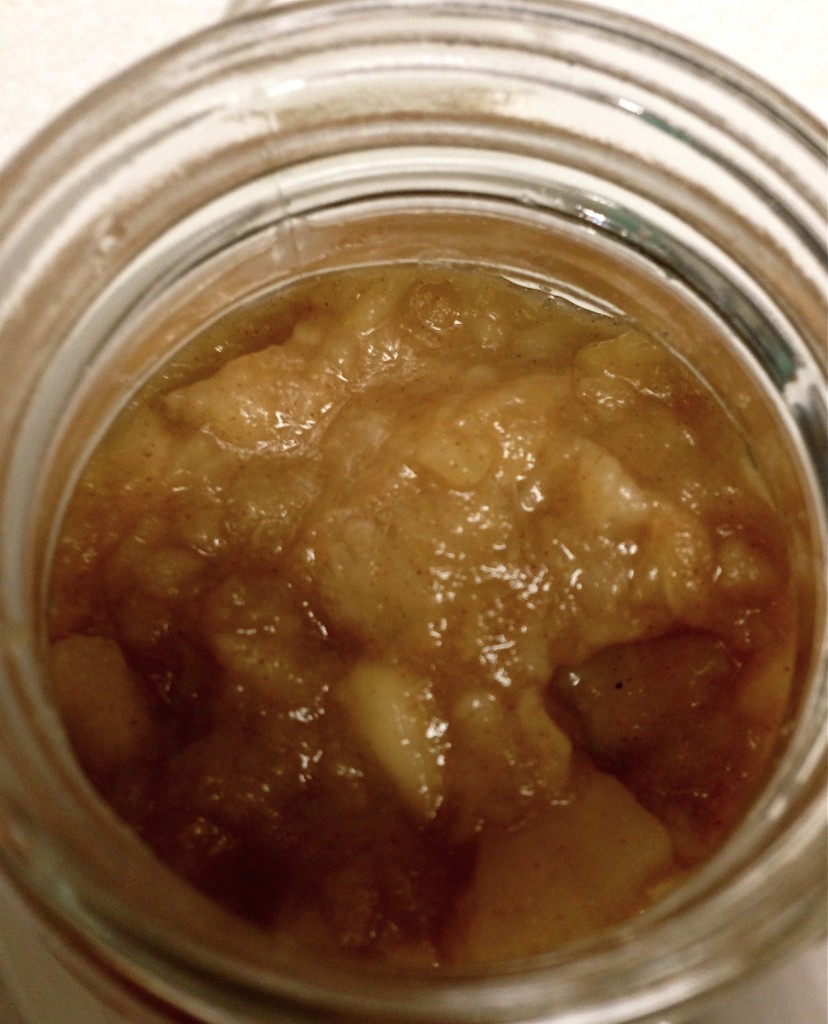 This time of year, apples contain enough *natural* sweetness so just a sprinkle of brown sugar is needed to warm up your sauce…a nutritional bonus because we want to decrease the amount of added sugar we consume! You'll achieve the perfect blend of flavors with a nutritional stamp of approval when indulging in this fall dish.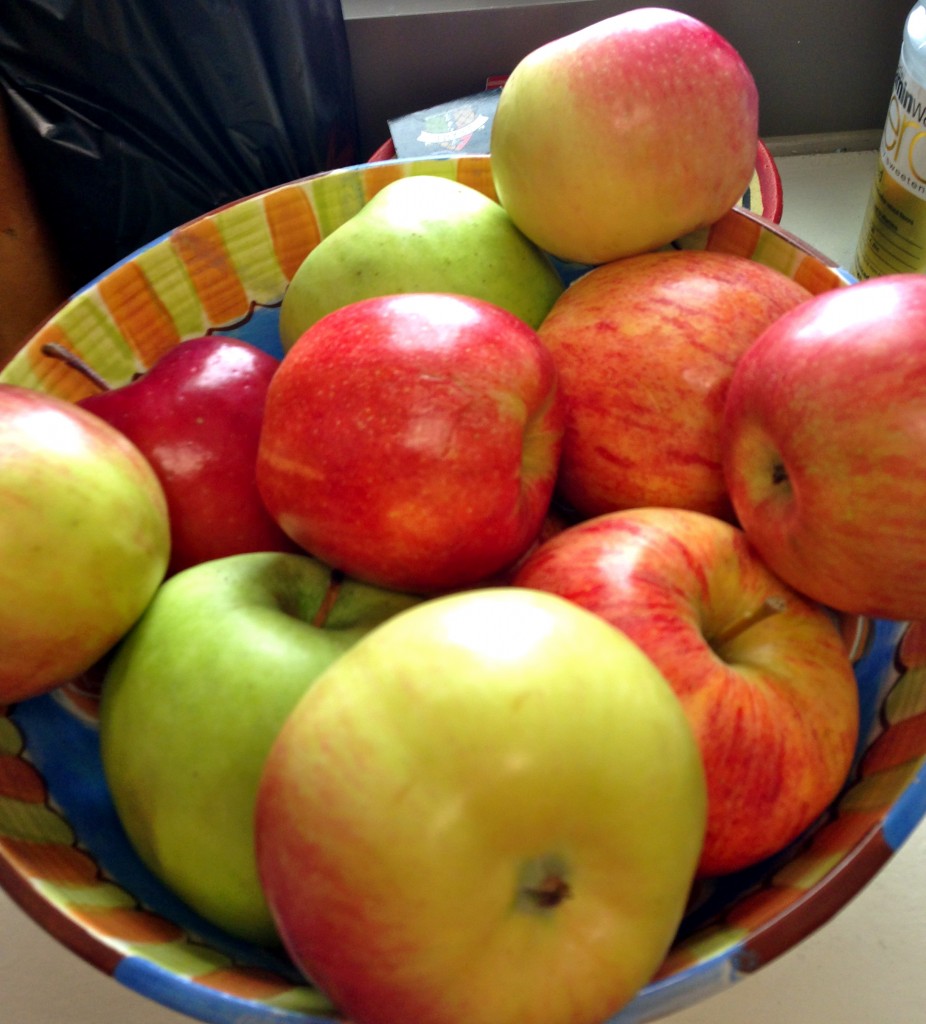 Homemade Applesauce
Author:
Ingredients
10 cooking apples (Aim for a mixture of Macintosh, Empire, and Cortland, mostly, but a couple of Granny Smiths are fine too…just not Red or Golden Delicious. Note: you can sub some pears, but cooking time may be decreased.)
1 ½- 2 cups water (If you're using larger apples, opt for more water. Alternatively, you can use apple cider or any 100% juice for a more hybrid product.)
½ tsp vanilla
1 tbsp brown sugar
1 tsp cinnamon
Dash cloves
Instructions
Prepare apples: peel, core, and cut flesh into large chunks. Personally, I like to leave the peel on a couple of apples, but if you want smoother sauce, peel all apples.
In a large pot, heat apples and water over medium heat until boiling.
Once you reach a boil, reduce heat to a simmer. Check on apples, stirring occasionally, until tender enough to mash (approximately 5-10 minutes), then turn off heat.
Stir in brown sugar, cinnamon, cloves, and vanilla and mash apples in pot to your desired consistency. Once you achieve the texture you enjoy, allow applesauce to cool at room temperature, then refrigerate for continued cooling.
Allow applesauce to cool in fridge for a few hours lets the flavors to further meld, creating a finer flavor.
Enjoy!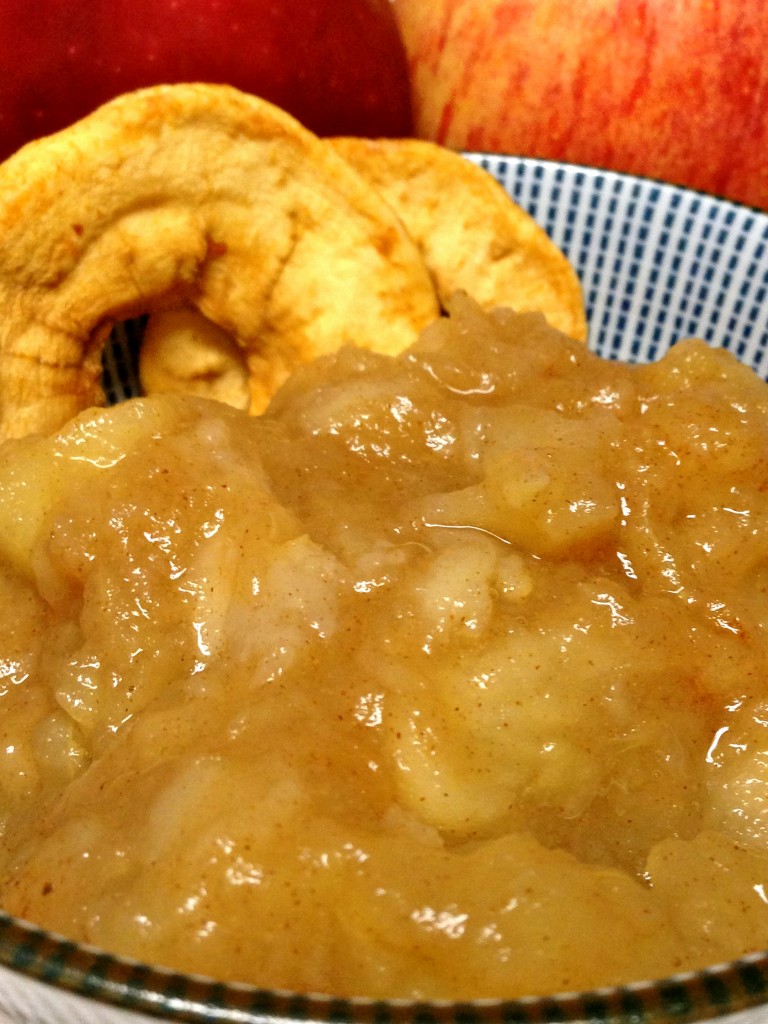 Makes ~8-10 cups…the perfect amount for a dinner party (it's always a crowd pleaser!) or to share with friends (even better if you gift it in a cute jar…they're always a hit!).
I hope you enjoy one of my childhood faves as much as I still do! Let me know what you think!
For the month of October, tweet me (@ChelsAmer) with your suggestions of childhood faves you'd like to see healthified! Don't forget to use the hashtags #tbt and #CitNutritionally! I look forward to hearing from you soon!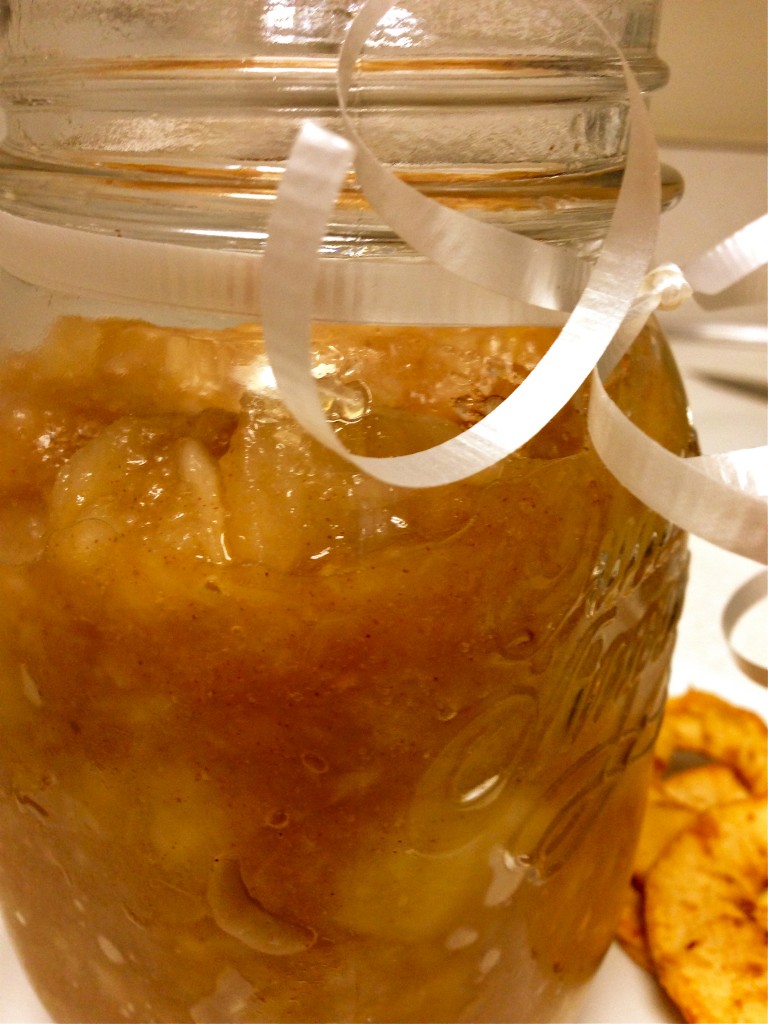 Sources: