With a combination of sweet and spicy flavors, you can enjoy the best roasted butternut squash all season long as the perfect side for dinner, thrown into your salad at lunch, and even in a breakfast bowl!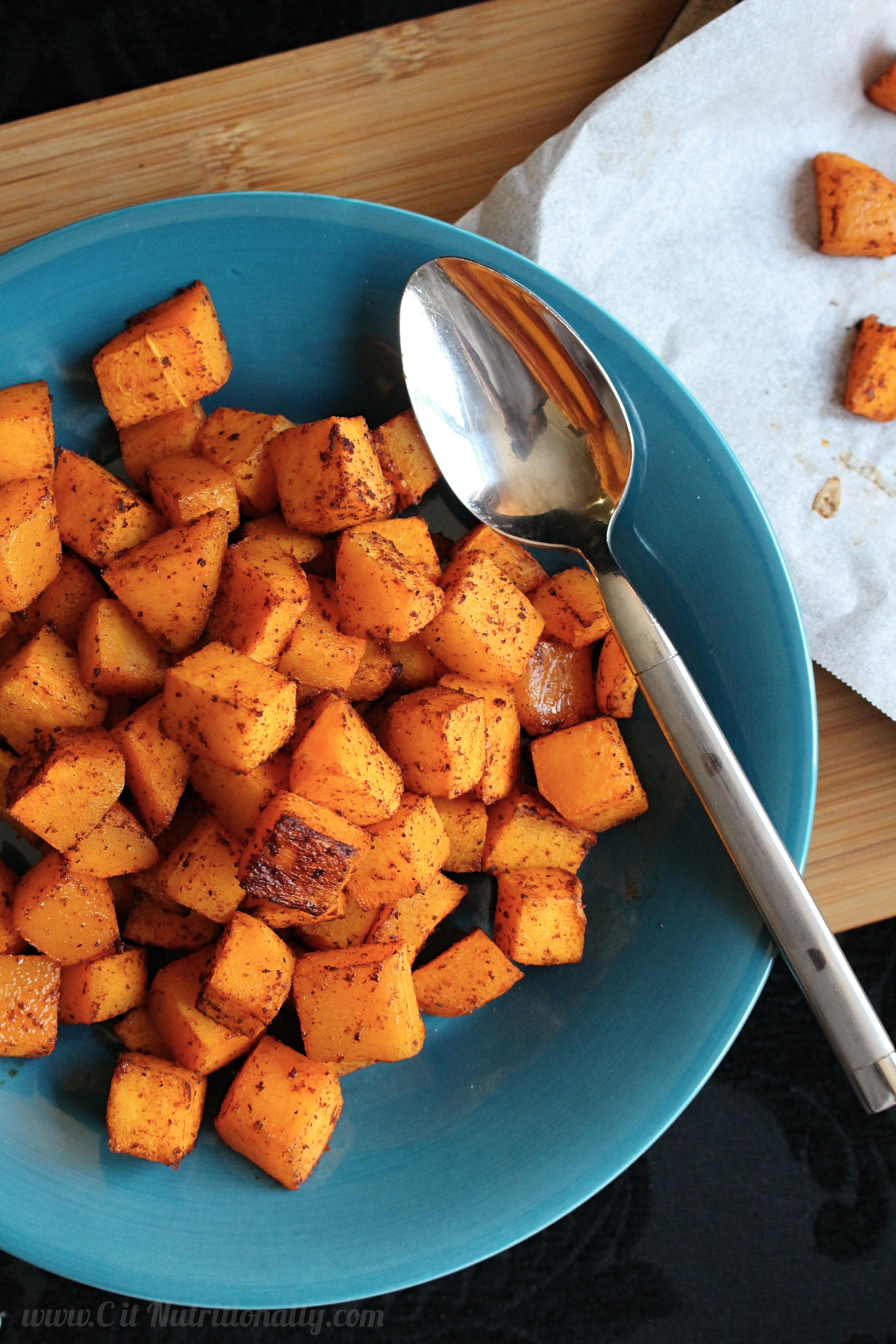 I'm officially deeming today FRUGAL FRIDAY! And every Friday for the rest of that month for that matter! Many people use the excuse that healthy eating is too expensive and I say no way Jose!
With a little prior planning and inventive creativity, a healthier meal doesn't have to cost you ANY more than a meal with less impressive nutritional stats. Since the holidays are almost here ((can you hear the caaaaa-chiiiiing?!)), we could all benefit from saving a few more pennies…so every Friday this month I'm sharing some of my best penny-pinching tips with a totally affordable recipe.
First up….the BEST Roasted Butternut Squash EVER.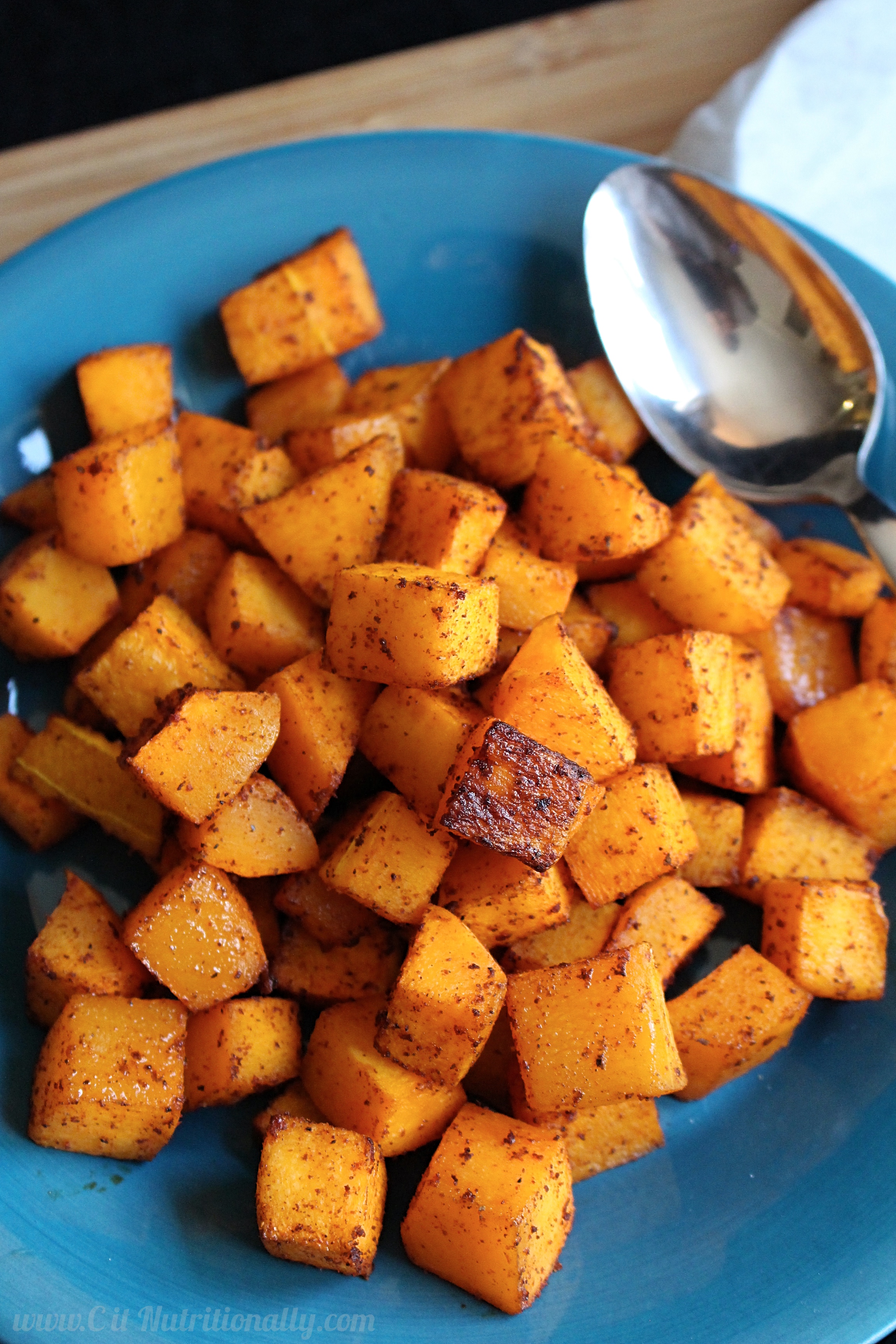 If I may say so mahhhself!
And this recipe fits PERFECTLY with Frugal Friday's tip numero uno…
Skip pre-prepared foods and DIY to cut down on your grocery bill.
And that includes putting a little oomph into cutting all those winter squashes!
So how are you going to get your measly knife through a tough squash?
Microwave your squash for about a minute or two (depending on the size and type of squash) to soften it first. Then, get chopping!
It only takes a few precious minutes ((and I get it…every minute is very precious)), but you're saving $$$… Around here and in most NY online retailers, a whole butternut squash costs just $1.50 a pound, whereas a pound of pre-cut butternut squash can cost you about 5 bucks…that's over 3 times the price!
Plus — and tip #2 — if you head to your local farmer's market you'll likely save MORE, get it LOCAL, and can probably purchase it organic to boot!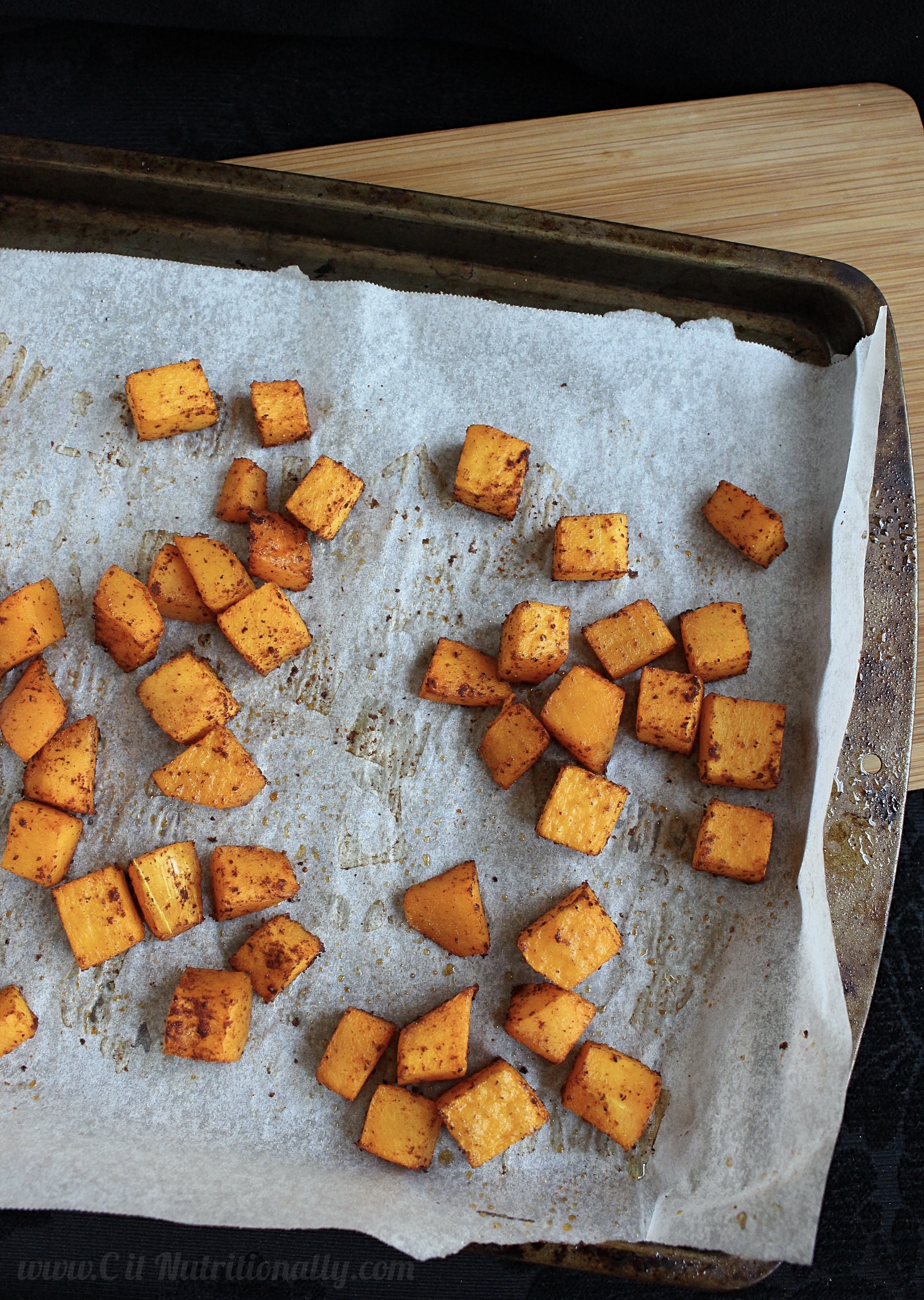 So why am I picking on butternut squash so much? Because 'tis the season and it's DELICIOUS!
Plus, nutritionally speaking, butternut squash is a superstar…
One cup of squash contains

3 grams fiber

for just over

60 calories

!

It's a good source of

POTASSIUM

(nearly 500 mg per cup), which is great for your heart health!

70 percent of your daily

vitamin A

needs are in 1 cup!

It's even a good source of

omega 3 fatty acids

,

magnesium

and a bunch of

B vitamins

.
And I don't know about you, but butternut squash is lighter and sweeter, but JUST as filling as some other carby carb carbs and even starchy veggies (ie: potatoes….although I soooo don't hate on taters if you've seen my recent sweet potato toast obsession!).
So head to your farmer's market this weekend, buy a butternut squash, chop it yourself, and get roastin'…because I hear temperatures are dropping again…
The BEST Roasted Butternut Squash
Ingredients
1/2 teaspoon chili powder
1/2 teaspoon ground cinnamon
1/4 teaspoon smoked paprika
1/4 teaspoon salt
1/8 teaspoon freshly ground black pepper
1/8 teaspoon ground cumin
1 medium butternut squash, diced into 1-inch pieces (about 2 pounds)
2 tablespoons* extra virgin olive oil or coconut oil
Instructions
Preheat oven to 375°F.
In a ramekin or small bowl, combine all spices and mix.
In a large bowl, add butternut squash and oil and toss until squash is evenly coated with oil. Then add spice mixture and continue to toss until spices are evenly distributed.
Distribute butternut squash evenly among two parchment paper lined baking sheets.
Roast for 20 minutes**, then gently toss and return to the oven for another 15 minutes, or until edges are well done and crisp.
Notes
*You may use less or more oil if your squash looks dry, depending on the actual size of your butternut squash.
**Cooking time will vary based on the size of diced squash. The above recommendations are for a 1-inch dice.
http://citnutritionally.com/the-best-roasted-butternut-squash/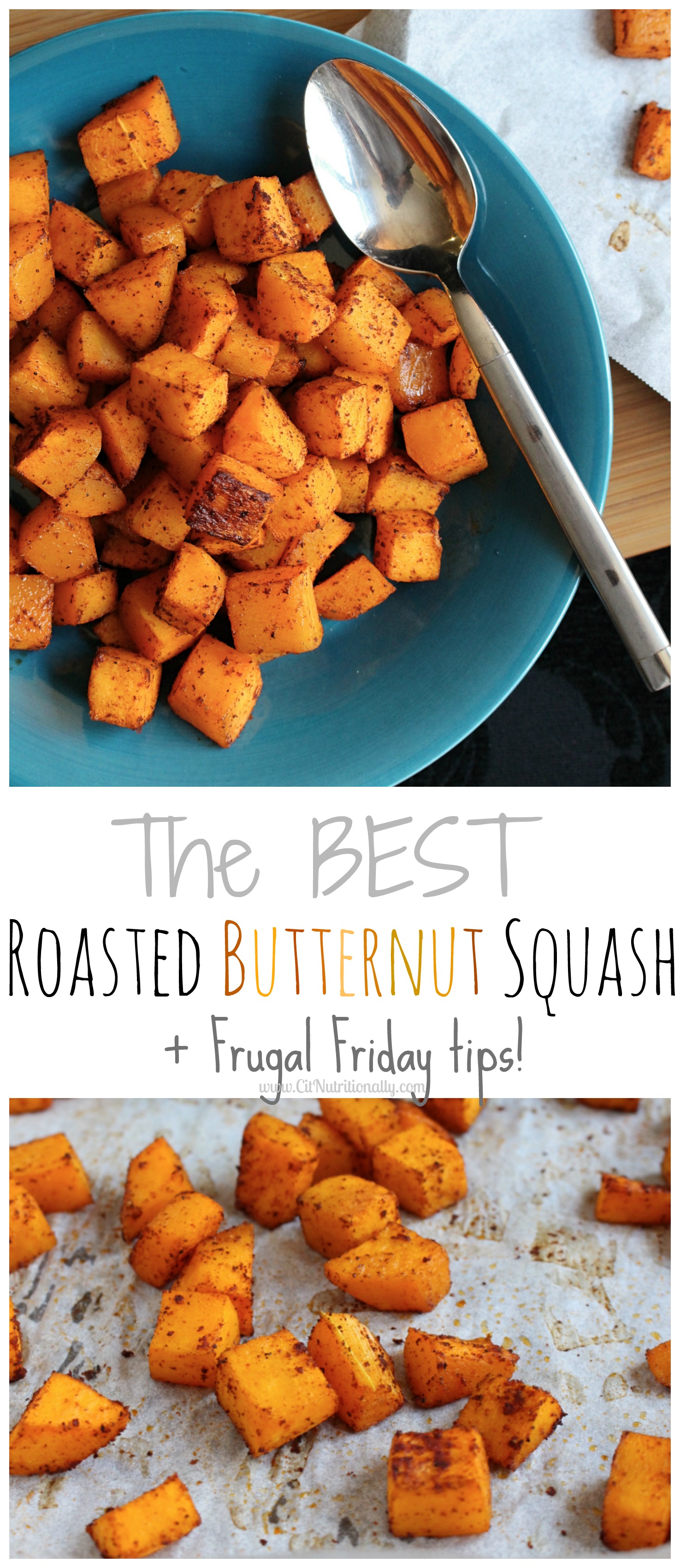 So now that you know how to save a few pennies on your weekend grocery shop, go out and eat your veggies (and that glass of wine too!)…
Have a FAB weekend!


XO
Check out these other butternut squash-filled recipes…
Butternut squash & Lentil Soup
Kale and Butternut Squash Noodle Soup
Herbed Butternut Squash and Mung Bean Salad
***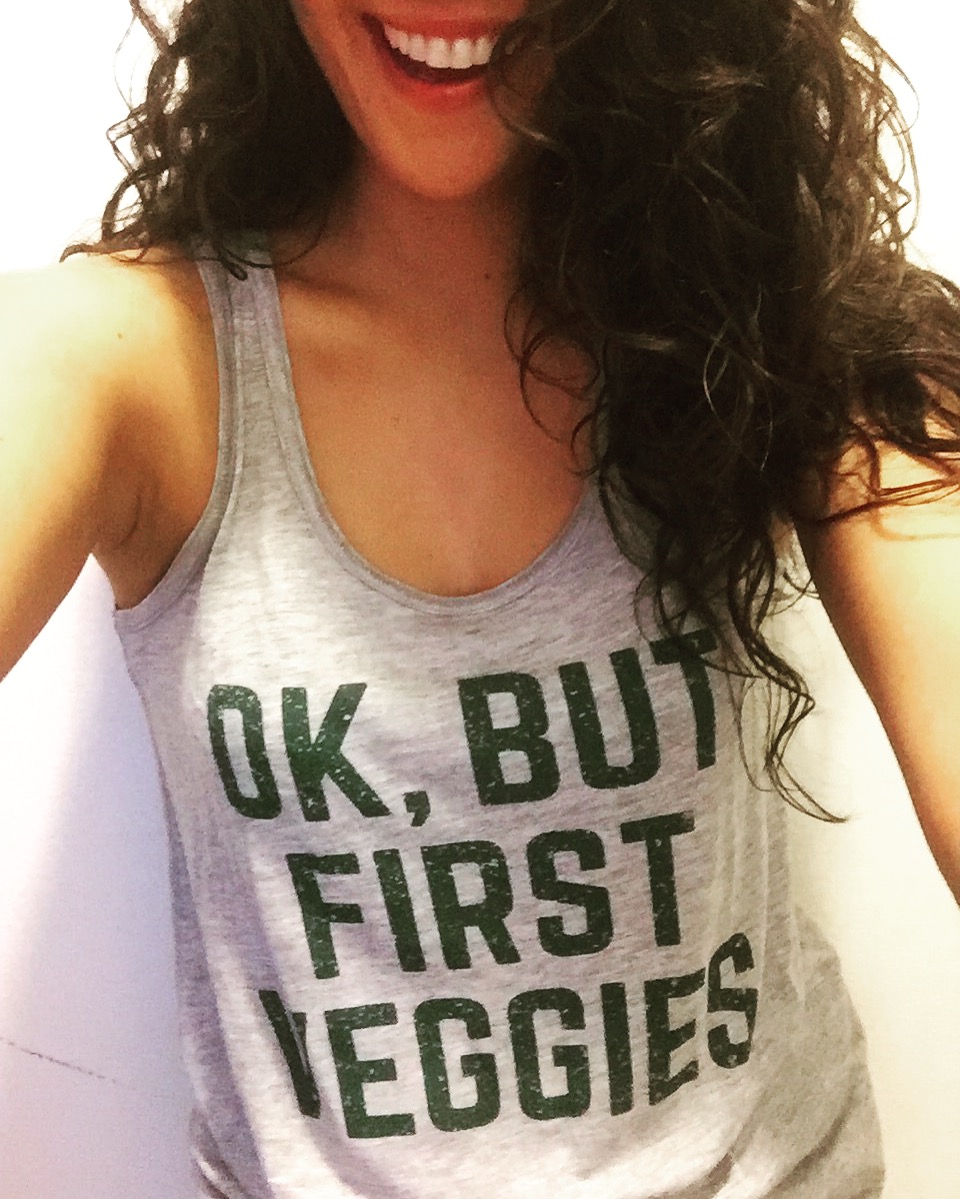 Subscribe to our mailing list