Elevate your salad — literally — with this Watermelon Avocado Tomato Stack; a refreshing, seasonal, and fun appetizer perfect for your next summer soiree!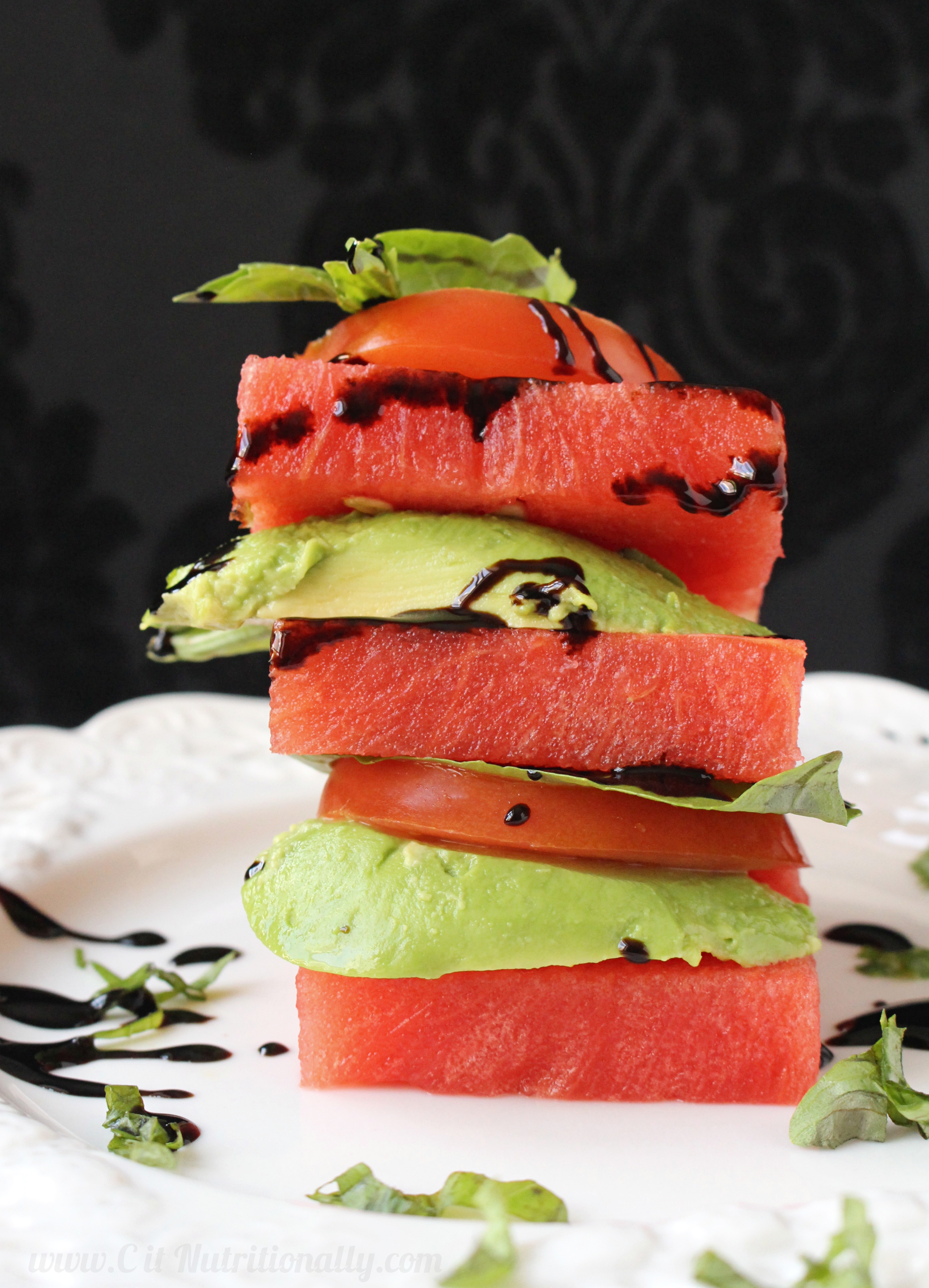 I got artsy this weekend. ((can't you tell?!))
I spent most of my weekend working on my second case study presentation for my internship, but I figured a little creativity on a work break may pump up my brain juices, so I channeled my inner food photographer. Did it work?!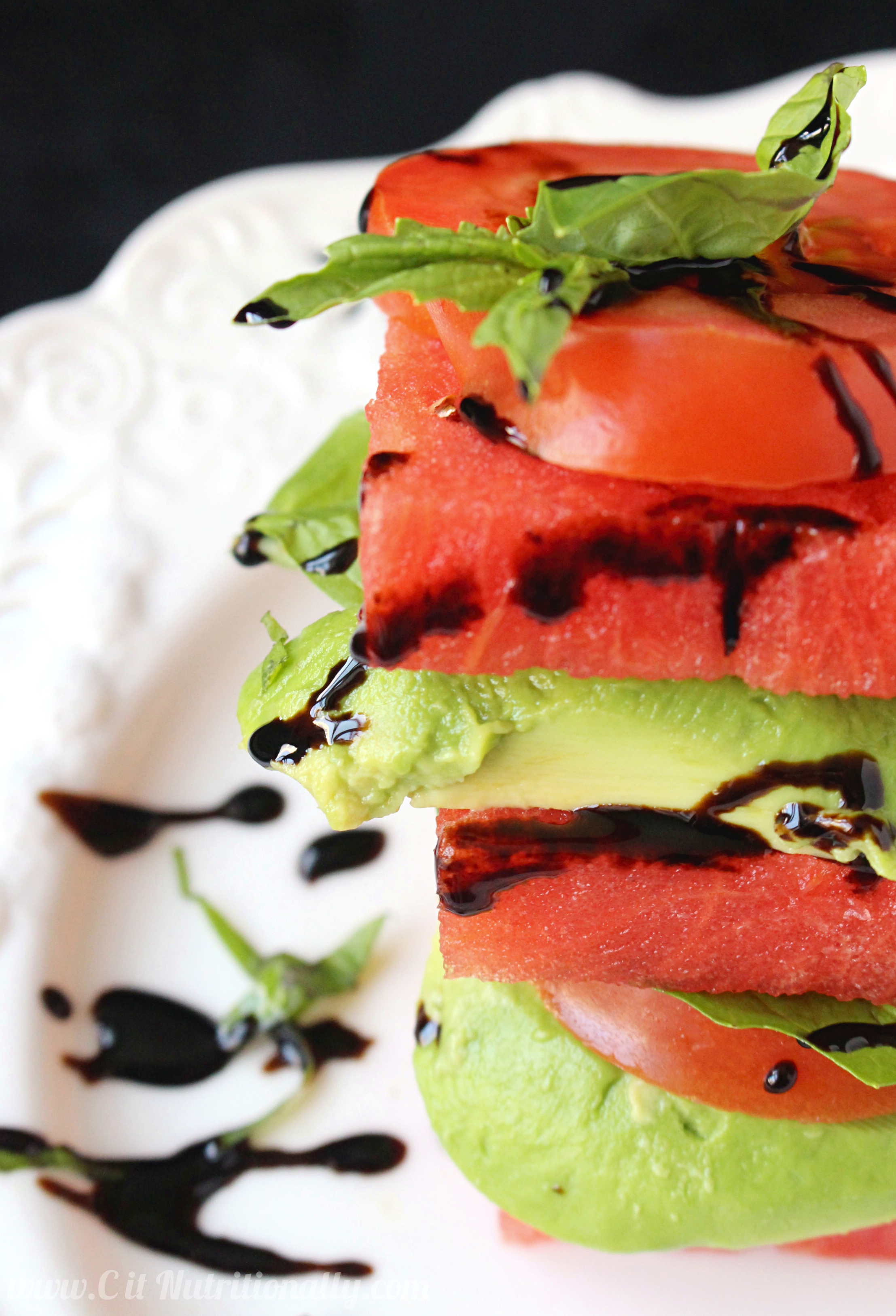 #workinprogress
Some summer combos are classic… peaches n' cream, strawberry rhubarb anything, (veggie) burgers and hot dogs at every BBQ, ice cream with rainbow sprinkles…you get the idea…
Since it's my half birthday today (happy half birthday to meeee!), it's only natural I share a recipe with one of my favorite food combos…watermelon & tomatoes (it's not weird, I promise!). When I'm not too busy carving watermelons into cakes, I'm pairing them with tomatoes and usually some feta cheese…because what's better?! 
This time, I swapped out the dairy for equal amounts of creaminess with avocado. Plus a drizzle of balsamic glaze…what could be better?? (Answer: NOTHING!) I'm bringing your salad to new heights (see what I did there?!) with this beyond basic "recipe." It's almost embarrassingly simple.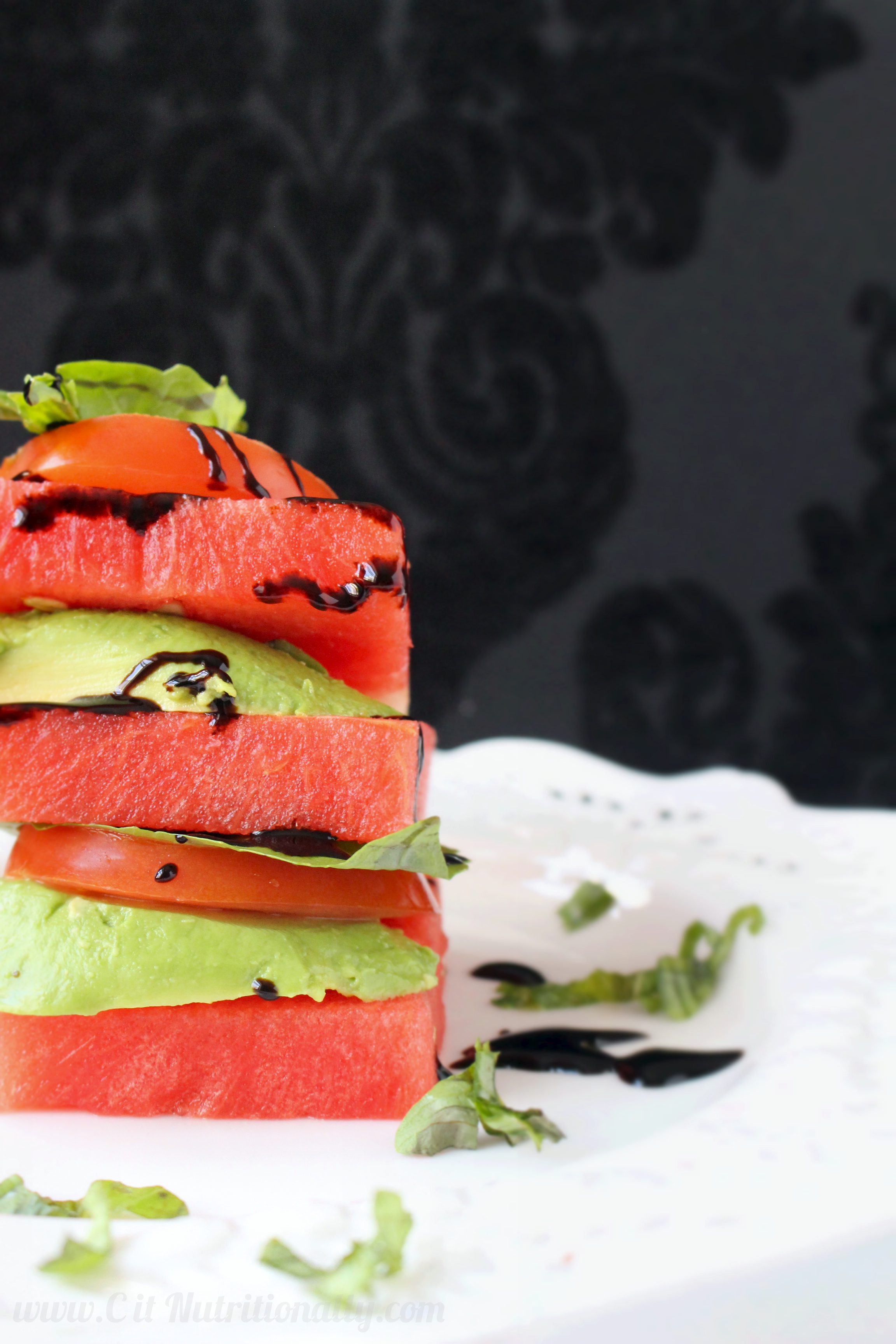 Watermelon Avocado Tomato Stack
Ingredients
1/2 medium-sized watermelon, sliced into 1/4? pieces
1 avocado, sliced
1 large beefsteak tomato
1/4 cup basil leaves
Balsamic glaze
Pink Himalayan sea salt
Instructions
Layer slices of watermelon, avocado and tomato and basil. Secure with a toothpick so the pile doesn't fall over.
Drizzle with balsamic reduction. Sprinkle sea salt on top.
Enjoy!
http://citnutritionally.com/watermelon-avocado-tomato-stack-salad/
Don't forget to PIN IT…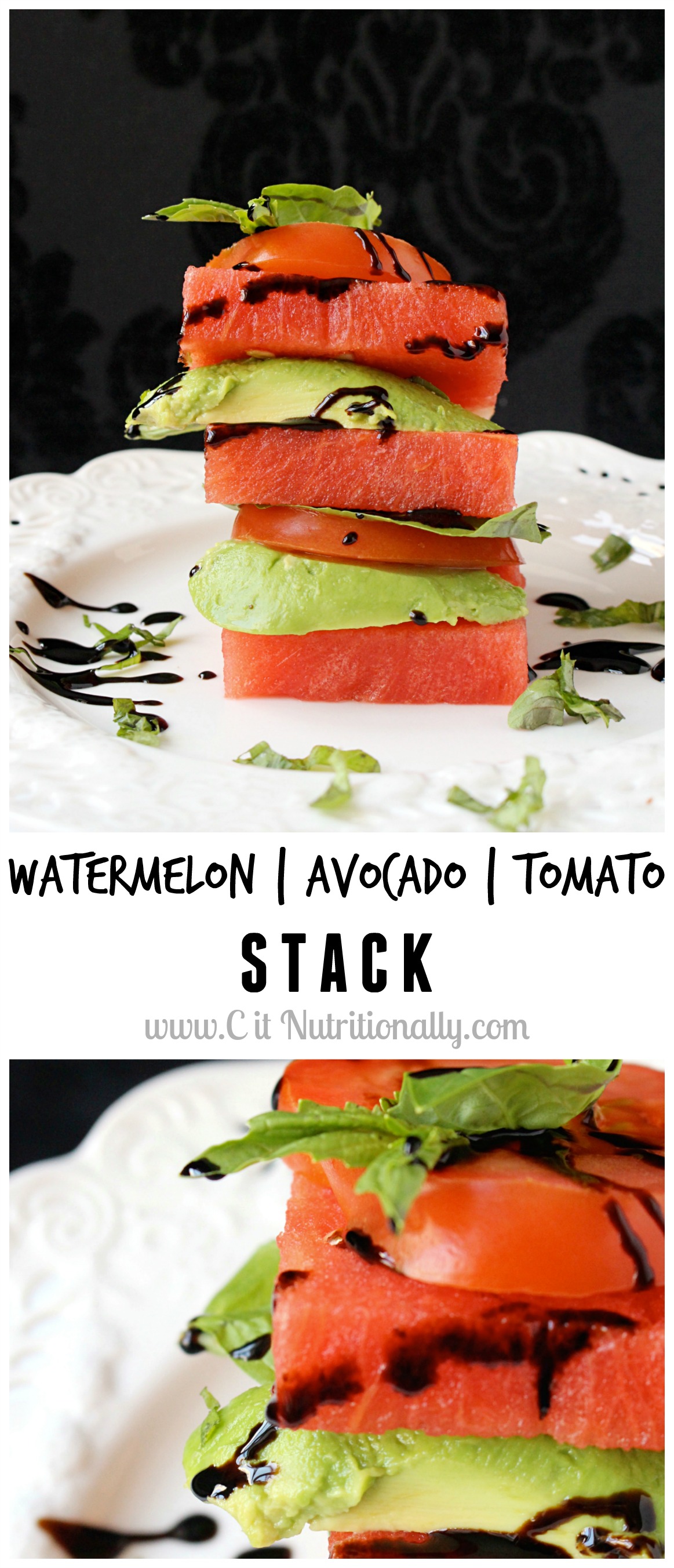 Simplicity is never over-rated…in my opinion! 😉
Happy Monday!
XO