Heyyyoooo!
How ya doin' after that 3-day weekend? I must say that I didn't quite have the relaxing 3-day weekend I would've hoped for since I was traveling late last week, but that's OK! I had some super exciting meetings and I'm SO excited for things to come! Are ya with me?!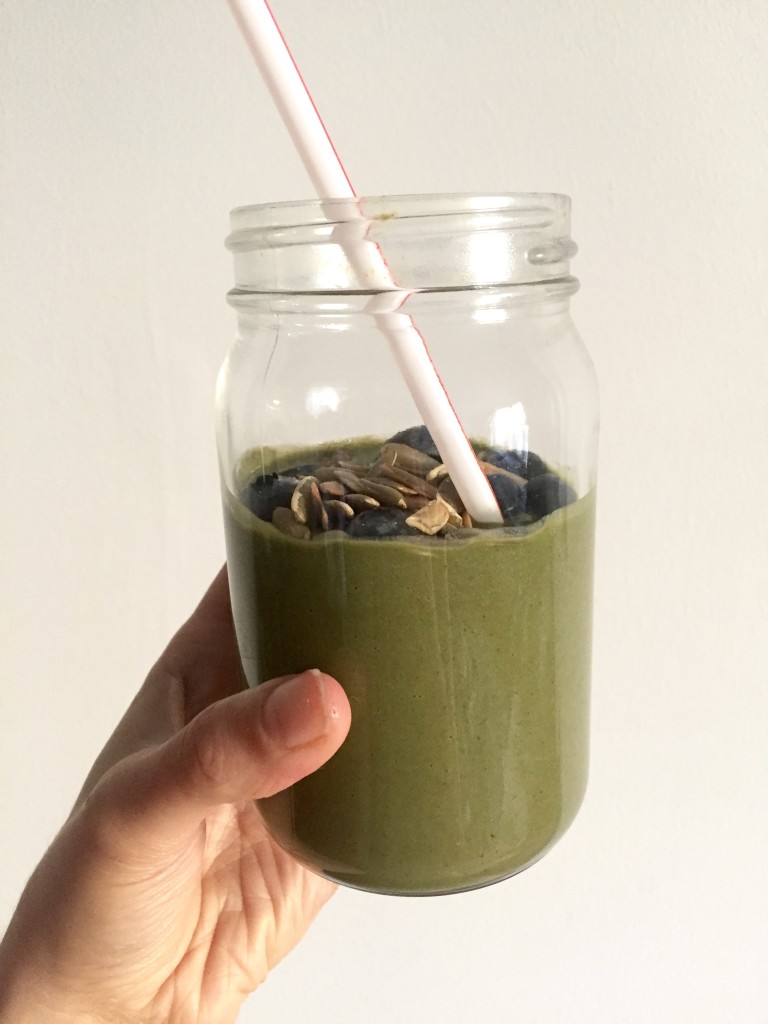 And not to mention the enormous response I got to Sunday's post ((Why You Need to Drop the Diet Mentality)). If you struggle with all or nothing thinking when it comes to what you eat, you're not alone. You should read this. And get help if you need it. That's what dietitians are here for. ((call me!)).
Soooo needless to say I was invigorated on Monday morning and got down to werk… with my very veggie green smoothie in hand (new combo, guys!).
I combined 1/3 banana, 1/4 cup riced cauliflower (YUP!), 1/2 cup sliced cukes, 1 spoonful of marine collagen, a whole lotta spinach, 1/4 of an avocado and 1/2 cup unsweetened organic soymilk. And it was delish. I threw a few bloobs and raw pepitas in there too. YUM.


I barely got up from my desk until about 11:30am when I headed back into the kitchen to make…more smoothies! I was testing a new recipe ((coming next week!)) so I HAD to taste it (straight from the blender), but saved the smoothie for tomorrow because I was smoothie'd out!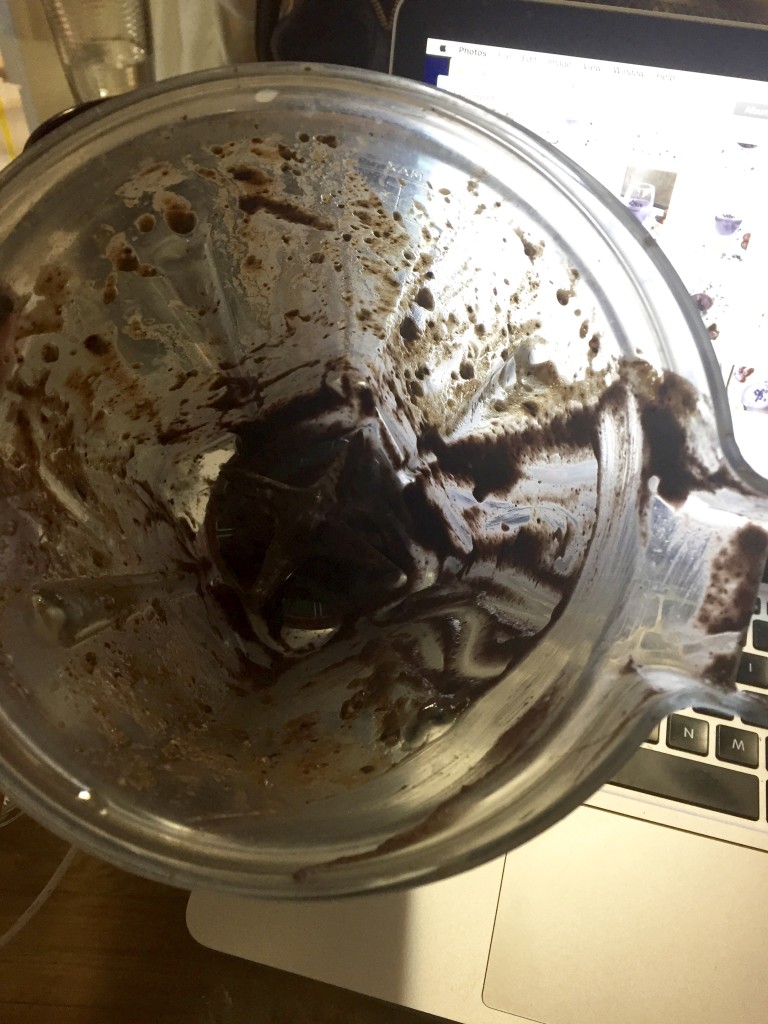 Then I made a veggie bowl for lunch with a free-range organic egg while I edited some photos.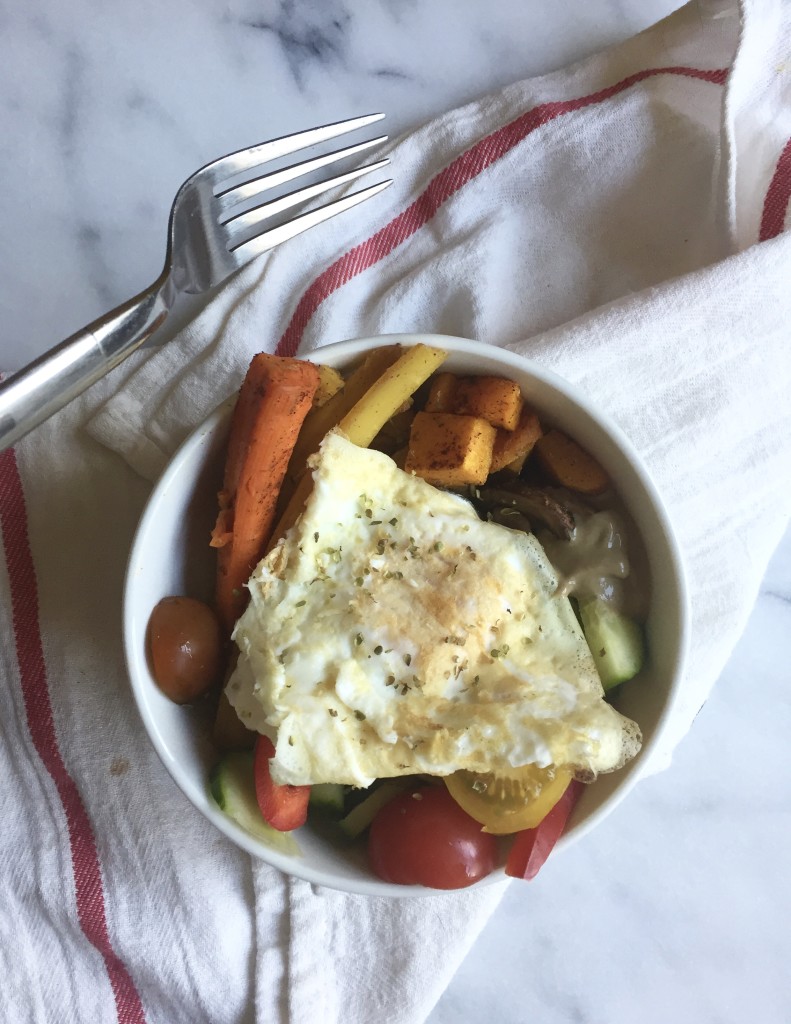 I chopped up some cukes, tomatoes, roasted butternut squash, shrooms and carrots, with some leftover sunflower seed butta sauce. It's almost gone and I am SO sad because I've been putting it on EVERYTHING! Have you tried it yet?!
I also snacked on half of an apple with sunflower seed butter before running out to a meeting…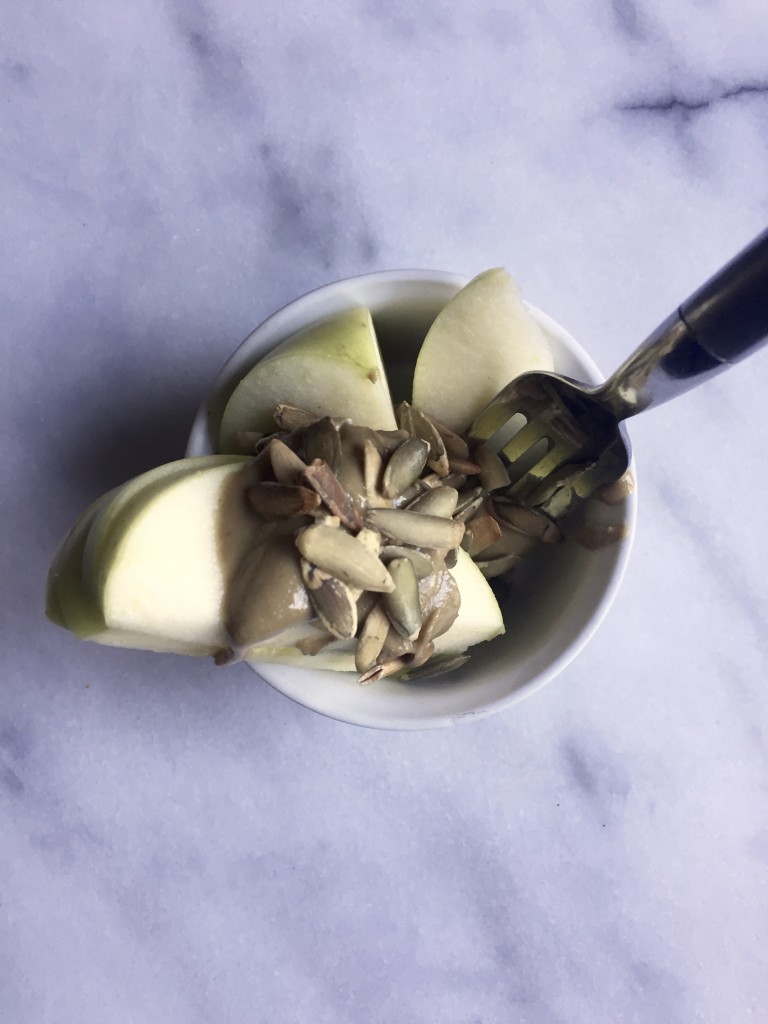 My meeting was at a favorite coffee shop — Irving Farm — and got a lemon herbal tea. It's actually been really nice out this week — a little chilly but nowhere near frostbite territory!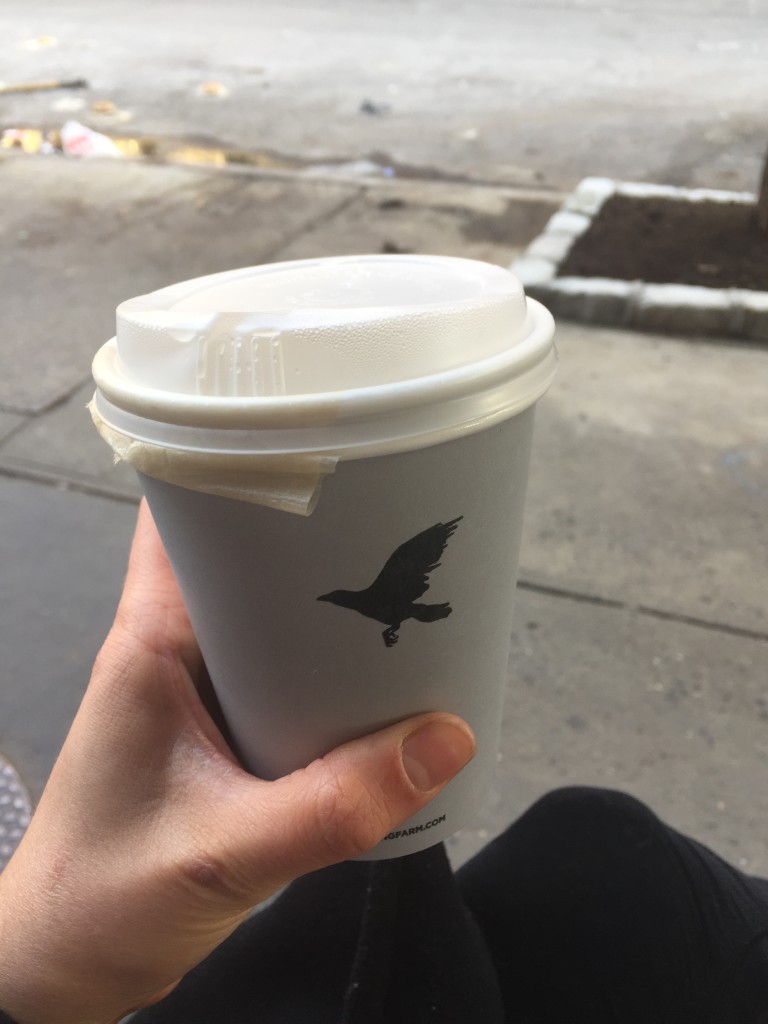 I had a super productive meeting and left invigorated, albeit exhausted, and when I got home [around 5pm] I was hangry so I munched on some roasted carrots before dinner.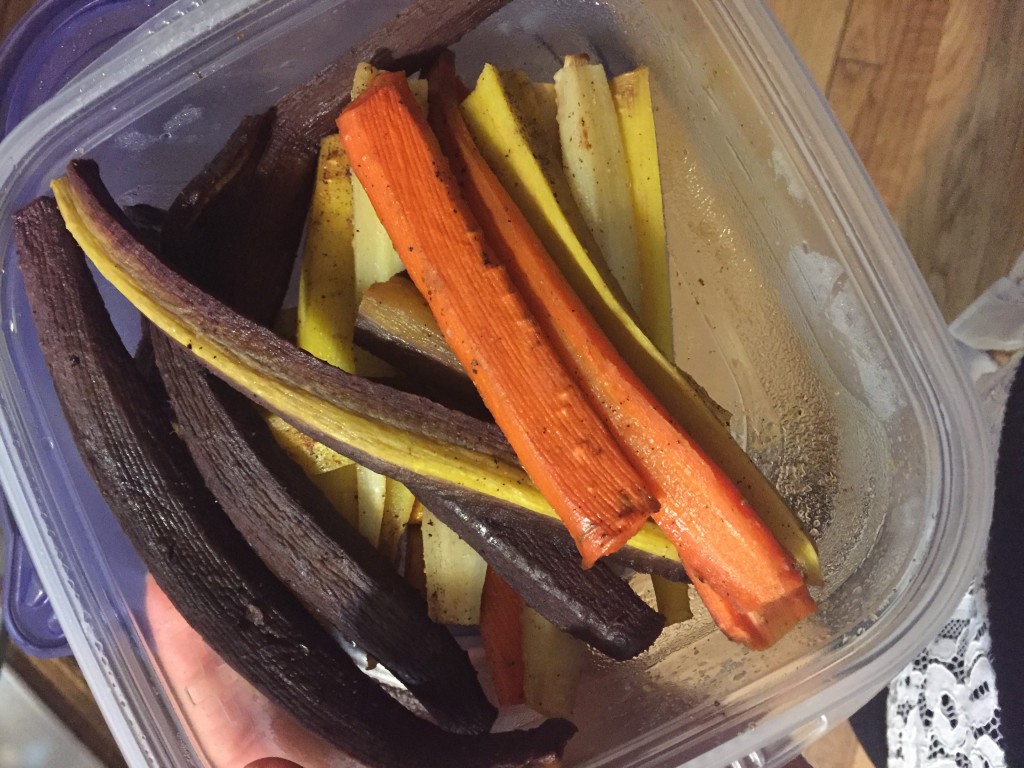 With a side of booch…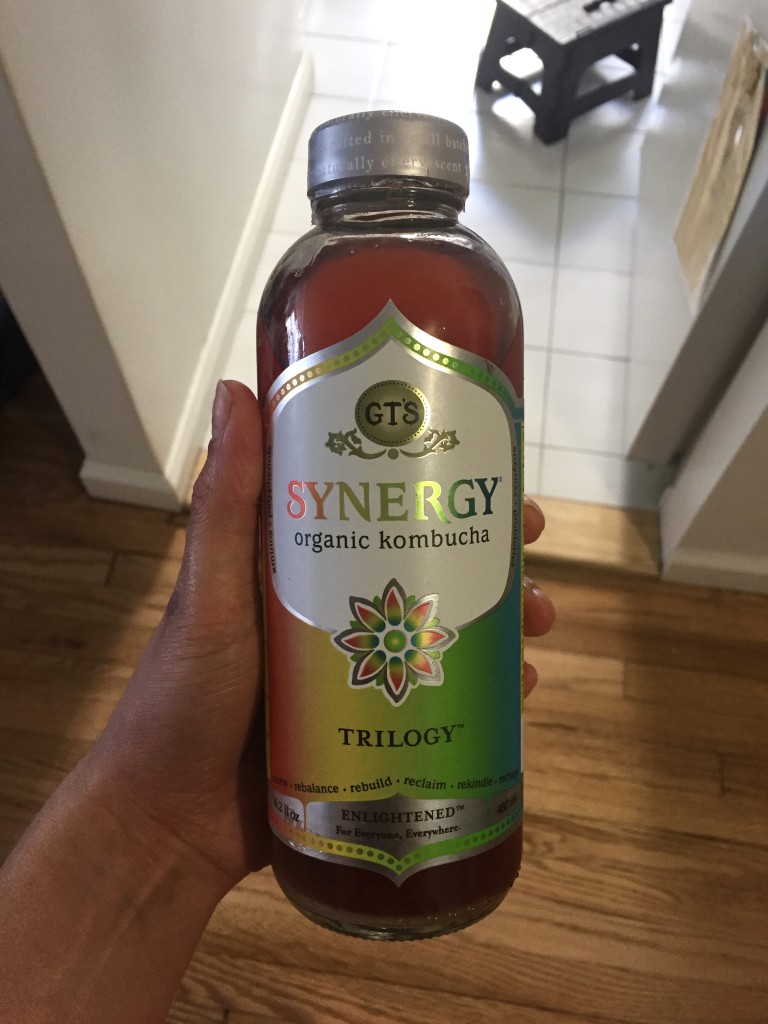 While I was waiting for S to get home I prepped a bunch of oats for the week. S loves overnight oats for weekday breakfasts and as much as he caaaaan make them himself, I like spending my time in the kitchen and am happy to help out!

But he did prepare the first Hello Fresh meal we got ((did you see my Insta story?!)) and did SUCH a good job! I wasn't in the mood for something so heavy (it was risotto after all) so I made some zoodles with the shrimp he prepared.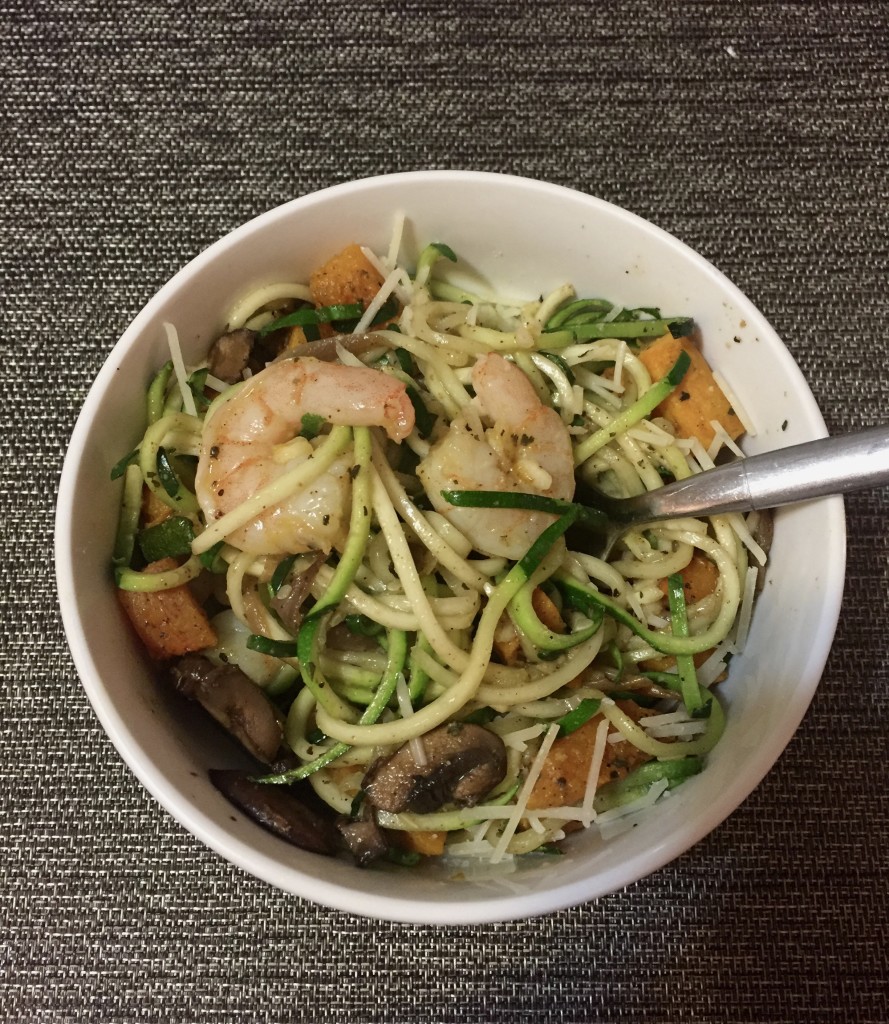 Yup, we did exactly what I tell clients NOT to do — we kiiiinda made two dinners. Oh well. So is life. And I'm so excited to make the other two Hello Fresh meals we have! AND you can too…Hello Fresh is offering you guys a $35 discount with the code FRESHFANSRD35.
We sipped hot chocolate (forgot to snap a pic!) while we watched The Bachelor (YUP, true story), I did some work, wrote this post and then we went to bed!
Exciting stuff, right?!
Til next week mah babes…
XO

Let's get social!
Facebook: C it Nutritionally
Twitter: @ChelseyAmerRD
Instagram: @CitNutritionally
Pinterest: ChelseyAmer